Red Sox
Theo Epstein tried to jump off his amp while jamming with Eddie Vedder, and it didn't go well
The architect of multiple World Series champions hasn't quite conquered a go-to guitarist move.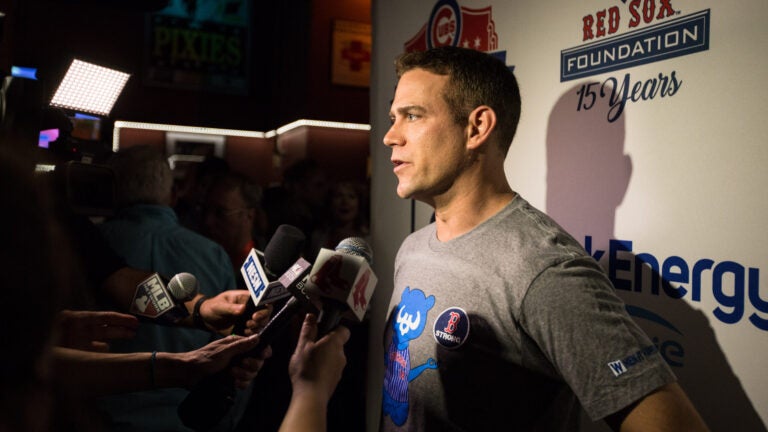 Theo Epstein helped to end baseball's two longest curses. But when it comes to landing a jump off the top of his amplifier, the 43-year-old executive still has a little ways to go.
At the annual Hot Stove Cool Music concert at the Paradise Rock Club in Boston over the weekend (used as a fundraiser for a charity Epstein co-founded), the former Red Sox general manager leaped onstage to jam with Eddie Vedder. At the conclusion of one of the songs, Epstein—building to the finale—tried a standard guitarist move.
He hopped onto his amp and tried to jump off. It didn't exactly go to plan:
Theo Epstein tries to shred at Hot Stove Cool Music with Eddie Vedder. Takes a tumble pic.twitter.com/9g3GYwOmhF

— Barstool Sports (@barstoolsports) May 1, 2017
Epstein jumped right back up after the tumble, unscathed.
He's not quite at Marty McFly's level of onstage agility yet:
https://youtu.be/S1i5coU-0_Q?t=1m54s