Red Sox
Scuffling Jackie Bradley Jr. sits for a second straight day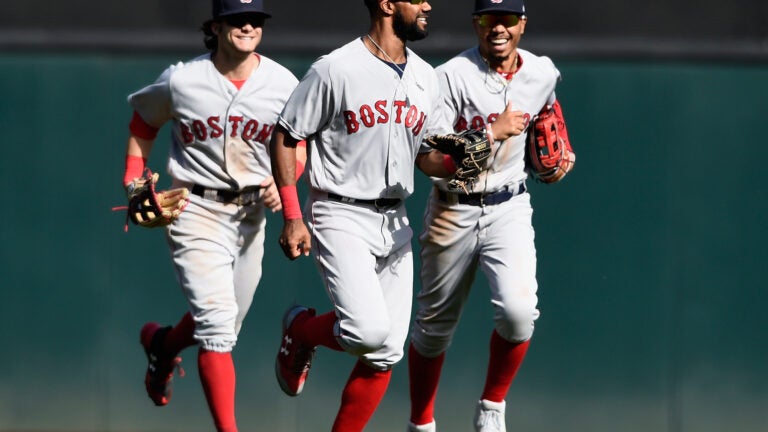 MINNEAPOLIS — It's not unusual for a starting player to get a day off when dealing with a slump, but Sunday marked the second day in a row Jackie Bradley Jr. did not play for the Red Sox.
Bradley, an All-Star last season, hasn't played in three of the last five games. He is 3 of his last 36 with 11 strikeouts and is hitting .175 with a .513 OPS for the season.
"It's nothing physical," said Bradley, who was on disabled list April 9-20 with a sprained right knee and is still wearing a large brace. "Just a slump. I'll come out of it. It's still early in the season."
On Sunday, it was more that manager John Farrell wanted to keep Chris Young in the lineup after he hit two home runs Saturday than any desire to bench Bradley. Young played left field against the Twins with Andrew Benintendi in center.
Read the complete story at BostonGlobe.com.
Don't have a Globe subscription? Boston.com readers get a 2-week free trial.