Red Sox
Yankees take a few parting shots at Red Sox on social media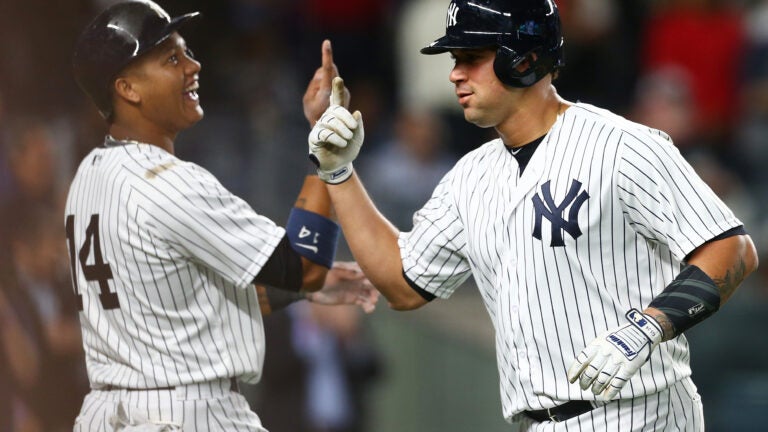 The rivalry between the Red Sox and Yankees was renewed on the field this week, and social media as well. After wins in two of the three games in rather convincing fashion, the Yankees took a few parting shots on social media.
After Wednesday's 8-0 victory, the Yankees reminded their top rivals of exactly where each team was in the AL East standings.
On both Twitter and Instagram, the Yankees posted a photo after the game and indicated the outcome of the game as follows: "Yankees 8, The Team in Second Place 0.''
[fragment number=0]
Following Thursday's 9-1 victory, the Yankees mocked the celebration ritual of the Red Sox' outfielders ("Win. Dance. Repeat'') with their own variation:
[fragment number=1]
Of course, the Red Sox provided some provocation. After Tuesday's victory, they emphasized what their 5-4 victory meant in terms of the standings:
[fragment number=2]
Then on Wednesday, which happened to be Global Running Day, they posted a video clip of Dave Roberts' famous stolen base in Game 4 of the 2004 American League Championship against the Yankees.
[fragment number=3]
On Thursday, the Yankees posted a clip of catcher Gary Sanchez catching Mookie Betts stealing. Coincidence?
[fragment number=4]
The teams next meet in the first series for both after the All-Star break, July 14-16 at Fenway Park.