Red Sox
Red Sox manager Farrell says protest denied on play vs Yanks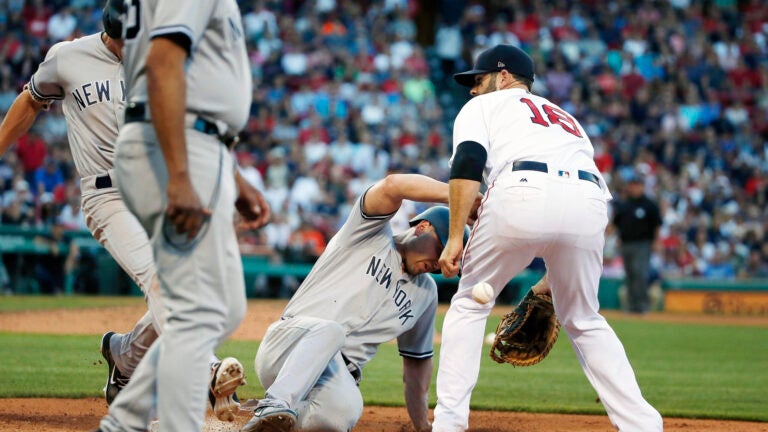 BOSTON (AP) — Red Sox manager John Farrell says Major League Baseball has denied Boston's protest over a bizarre play on the bases last weekend involving Matt Holliday of the New York Yankees.
Farrell said he wasn't surprised the protest was denied, but disappointed that the play couldn't be reviewed. He spoke before the AL East-leading Red Sox hosted Toronto on Monday.
The Red Sox wanted an interference call Saturday in the 11th inning of a game they lost 4-1 in 16 innings at Fenway Park. Holliday retreated toward first base after forced out at second on a grounder, sliding back into the bag as the throw came to first baseman Mitch Moreland.
The throw hit Ellsbury and bounced into foul territory. Ellsbury was allowed to stay at first, and didn't end up scoring.
"No, not surprised because there's series of factors that are weighed in this," Farrell said. "I'm a little disappointed that this is not a reviewable play, so when the umpires went to the headset the other night, it was for rules interpretation, it wasn't to review the play."