Red Sox
Even the Red Sox have caught 'Game of Thrones' fever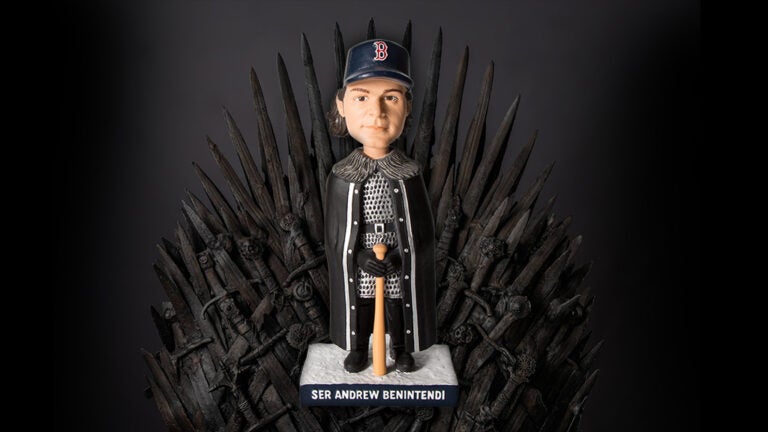 Come take your place on the Iron Throne at Fenway Park.
Following the premiere of the show's seventh season on Sunday, the Red Sox are hosting a Game of Thrones Night for Tuesday's game against the Toronto Blue Jays.
Fans will have the opportunity to take pictures on the Iron Throne, which will be located in the Big Concourse between Gates B and C during the game. Those who purchased the sold-out Game of Thrones ticket package will receive a bobblehead of Red Sox left fielder Andrew Benintendi dressed as Lord Commander of the Night's Watch.
Costumed actors dressed as leading Game of Thrones characters will be available for photos in the Big Concourse and on Yawkey Way. Daenerys Targaryen, Tyrion Lannister, Cersei Lannister, Jamie Lannister, Arya Stark, Peter Baelish, Varys, and Septa Mordane will make appearances.
The special event is part of a partnership between HBO and 19 Major League Baseball teams.