Red Sox
Pedro Martinez will pitch in a Cambridge 'oldtime' baseball game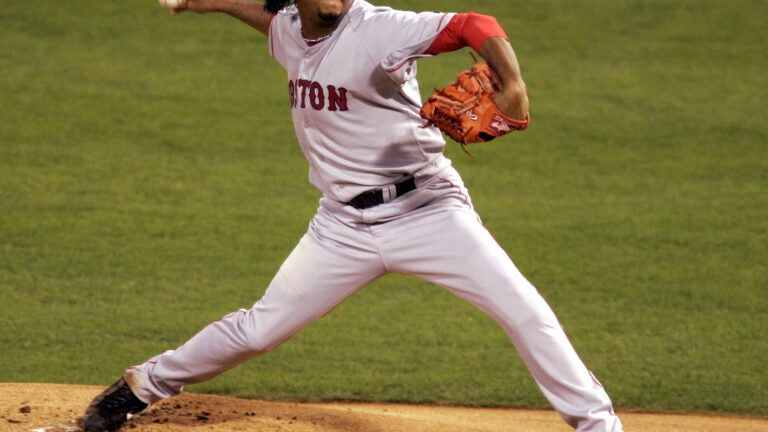 Pedro Martinez hasn't pitched for the Red Sox since the 2004 World Series, but Boston fans will have the opportunity to see the three-time Cy Young Award winner in Cambridge later this summer.
Martinez, who has been retired from the Major Leagues since 2009, will pitch in the 24th annual Abbot Financial Management Oldtime Baseball Game in Cambridge on August 17. The charity event (which benefits the John Martin Fund and ALS Therapy Development Institute) is defined as "oldtime" by the diverse usage of classic uniforms from many past eras of baseball.
Joining Martinez will be former Red Sox teammate Lou Merloni (who is now a co-host of "Ordway, Merloni and Fauria" on Sportsradio 93.7 WEEI). In previous years, other former Red Sox – such as Oil Can Boyd – have also played in the annual game.