Red Sox
David Ortiz shared his thoughts on the David Price-Dennis Eckersley incident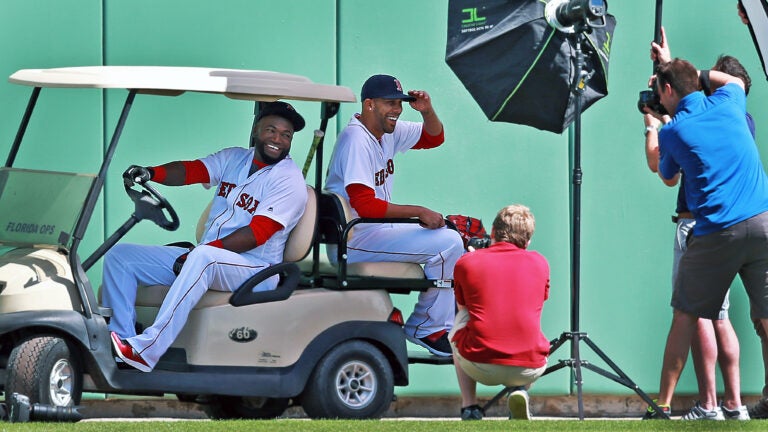 David Ortiz says he loves David Price, but suggested his his former Red Sox teammate should apologize to TV commentator Dennis Eckersley.
At Fenway Park for the 2007 World Series team's 10-year anniversary celebration, the recently retired Red Sox slugger told reporters Sunday that an apology from Price could help defuse the situation.
According to the Boston Herald, Ortiz reasoned that emotions often get the best of players, but "whenever you do something wrong, you come out and do what you got to do and keep the line moving."
Despite feuding with Price before they were teammates, Ortiz praised the 31-year-old pitcher's character.
"It's a long season and you don't want things to be misunderstood, you know what I'm saying? Especially coming from a guy like David Price. I love David. David's a great teammate, a great competitor. Probably frustration came out at the wrong time and it was mishandled."
Ortiz said both Eckersley and Price deserve respect and that they should come together to do whatever necessary to move on from the incident — even if it means an apology. Per the Herald:
"If he has to come and apologize to Eckersley because of the way things went down or whatever, let's do it and let's just move on, you know what I'm saying. They have a hell of a two months coming up that can make a big difference of the whole season."
The feud blew up late last month when Price confronted Eckersley on the team plane over critical comments the TV commentator made about current Red Sox players.
"If you're going to say what he said, come around, show your face," Price told reporters Saturday. "If guys have a problem with it, pull him aside. That ain't how it's done. That ain't the first time it's happened here regarding Eck. It's unfortunate."
During a guest appearance on the televised game broadcast Sunday, Ortiz reiterated that there's no time for "little BS" at this point in the season.