Red Sox
Here's who to expect at the 10th anniversary celebration of the Red Sox's 2007 World Series win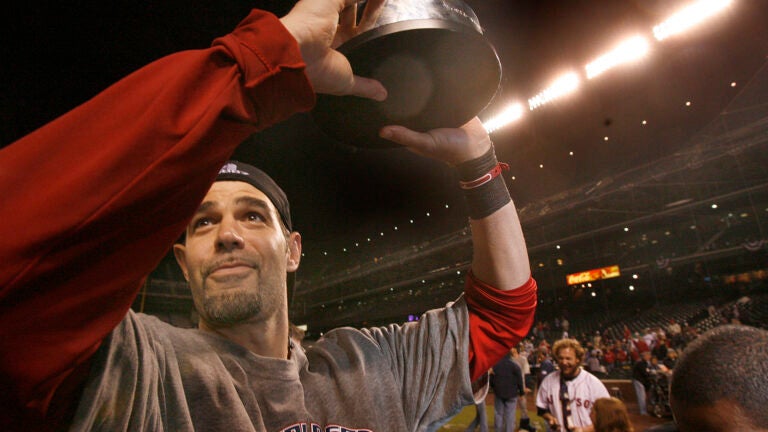 Before Sunday afternoon's game against the Kansas City Royals, the Red Sox are honoring the 10th anniversary of their 2007 World Series championship with a pregame ceremony at Fenway Park.
Boston swept the Colorado Rockies in four games, securing the team's second World Series trophy in four years. Third basemen Mike Lowell, who is expected to attend the Sunday's ceremony, batted .400, batted-in four runs, and was named the series' MVP.
Lowell's daughter Alexis is expected to sing the national anthem before the start of 1:35 p.m. game.
Here's who else is expected to attend the celebration Sunday, according to the Red Sox:
Luis Alicea; Jeff Bailey; Bryan Corey; Manny Delcarmen; J.D. Drew; John Farrell; Devern Hansack; Javier Lopez; Julio Lugo; Brandon Moss; Hideki Okajima; David Ortiz; Dustin Pedroia; Curt Schilling; Kyle Snyder; Julian Tavarez; Mike Timlin; Gary Tuck; Jason Varitek; Tim Wakefield; and Kevin Youkilis.
Best to keep an eye on Big Papi.