Red Sox
Slow motion: Watch how Sandy Leon avoided the tag with his acrobatic, game-winning slide
"It was close, but he didn't touch me."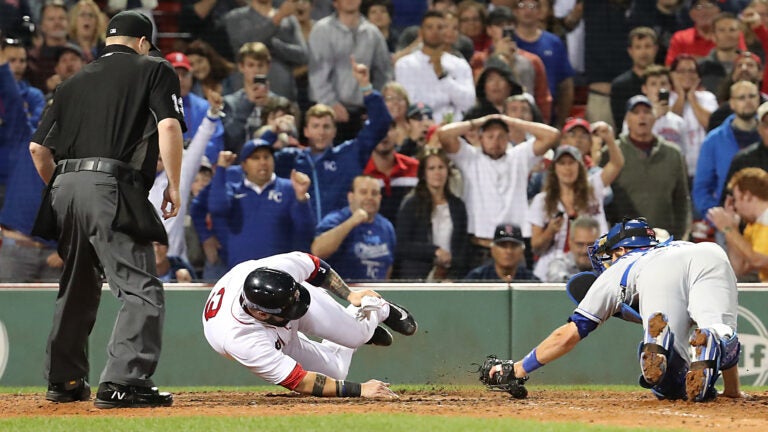 Sandy Leon isn't necessarily known for his dexterity, but the stocky Red Sox catcher did his best Dustin Pedroia imitation to avoid the tag Saturday night with his game-winning slide.
Despite being beat by the throw home, Leon's acrobatic dive around Kansas City Royals catcher Drew Butera gave Boston a walk-off 9-8 win.
And @sandyleon41 sticks the landing. #walkoff pic.twitter.com/Ny8mKAx40M

— MLB (@MLB) July 30, 2017
"I saw him reach for the ball, so the right side was wide open so I decided to go for it without him touching me," Leon told reporters after the game. "It was close, but he didn't touch me."
Slow-motion replays showed exactly how close.
I've always said Sandy Leon is the most nimble man in baseball pic.twitter.com/lYTELqYsZI

— Sox Lunch (@Soxlunch) July 30, 2017
https://twitter.com/Soxlunch/status/891665811806531584