Red Sox
Watch Rafael Devers hit his first Fenway Park home run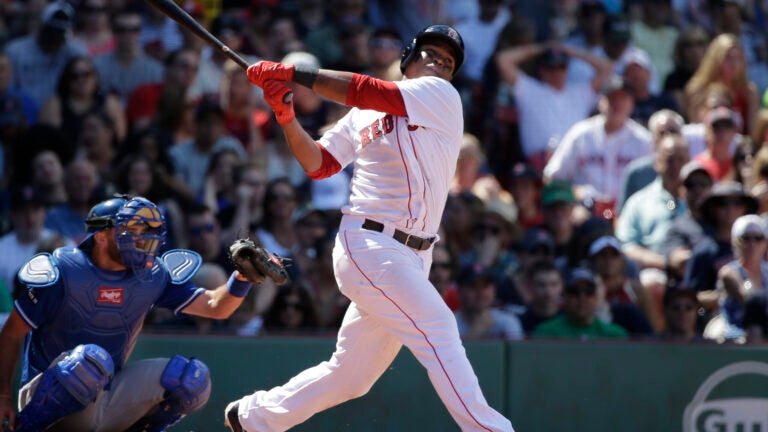 Red Sox fans were treated to a moment of good news on Sunday, even as the game ended in a disappointing loss. Rafael Devers, the 20-year-old third baseman, recorded his first Fenway Park home run.
In the fifth inning, Devers showed off his natural power by sending Jason Hammel's fastball the opposite way. Initially, there was hesitation about whether it was a home run:
¡@Rafael_Devers se despidió de esa pelota! ??? #MLBDominicana #ManguPower ??? https://t.co/HdFwFri2oN pic.twitter.com/9YFKtEQtdz

— MLB Dominicana (@MLBDominicana) July 30, 2017
Replays showed that the ball cleared the line necessary to be a home run. Hanley Ramirez required no replay to be sure:
Hanley knew it. pic.twitter.com/7XCOfhf9th

— Red Sox (@RedSox) July 30, 2017
So far in his Major League career, Devers is 6-20 (a .300 average), including two home runs.