Red Sox
Terry Francona on John Farrell and managing in Boston: 'That place is a little crazy'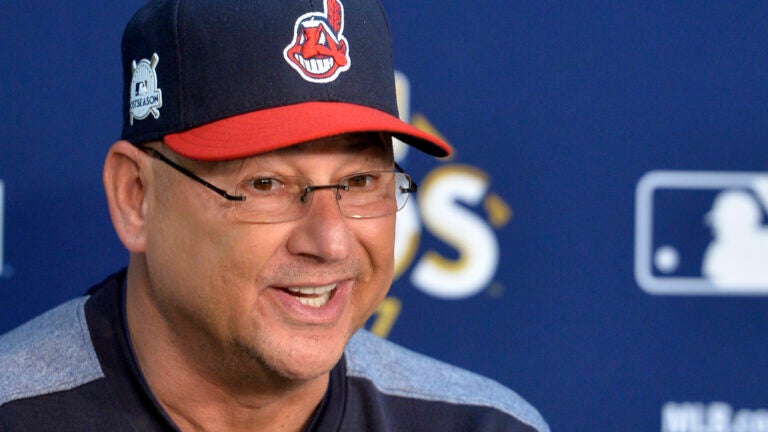 Get news as it happens. Sign up for Boston.com's email news alerts here.
Terry Francona can relate.
The former Red Sox manager was asked during a press conference Wednesday about the firing of John Farrell. Francona, who was fired in 2011 after leading the team to two World Series titles, said he reached out to Farrell, his former teammate and pitching coach.
"I talked to Johnny today — I mean, he's one of my dear friends. … Knowing John, the way I do, he'll land on his feet and he'll be in a better position than he was before," Francona, now the manager of the Cleveland Indians, told reporters before his team's playoff game Wednesday night against the New York Yankees.
In comments to local Indians reporters, Francona elaborated on his conversation with Farrell, as well as his thoughts on the environment in Boston.
"I do think, for whatever reason, that place is a little crazy," Francona said. "I think [Farrell] felt like he probably had a target on his back for a while. He said he was at peace with it. And I think he's done some amazing things."
Farrell managed the Red Sox to a 432-378 record during his five seasons, which included a 2013 World Series championship and the franchise's first back-to-back AL East division titles. After continued calls for Farrell's firing throughout the season, the Red Sox announced Wednesday they were parting ways with their manager, less than two days after the team was eliminated by the Houston Astros in Game 4 of the ALDS.
Francona, who himself departed the Red Sox on less than good terms, said he thinks Farrell will find himself in "a better place."
"I think that place can age you a little bit sometimes," the 58-year-old Indians manager said. "I saw what it was doing to him. He'll be fine. He's got too good a reputation. He's too good a guy."
Francona later said the task of managing in Boston is different than it is in other cities.
"There's just so much passion and so much interest that, with that comes, it can't help but come with headaches," he said, adding that Boston has "a little bit of a smaller-town atmosphere to it."
"I think in New York you get lost a little bit, it's so big," he said. "Not in Boston. Like, when somebody gets called from Triple-A, they know who it is. There's just a lot of interest and sometimes you go home with a headache. That's just kind of the way it is. I mean, it's a great baseball town."
But as Francona can also relate from personal experience, the way one leaves Boston isn't always the way they'll be remembered.
"I just told John, I said, 'You know, John, a couple years from now, you'll go back there and they'll love you.'"