Red Sox
Mookie Betts, Red Sox argue 1st arbitration case of year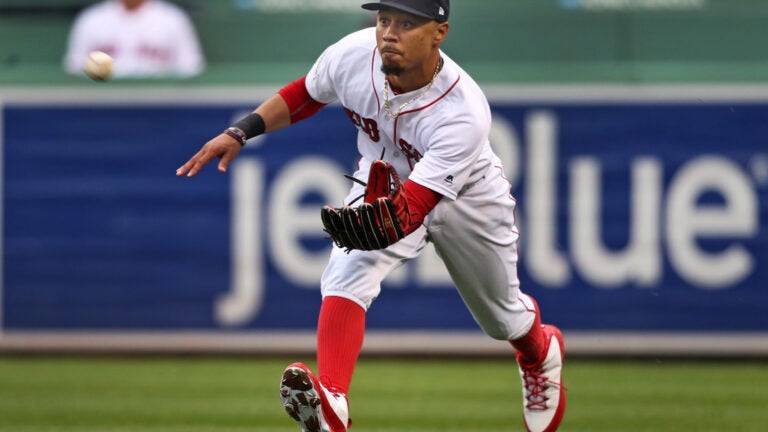 PHOENIX (AP) — Mookie Betts and the Boston Red Sox have argued the first salary arbitration case of the year, with the All-Star outfielder asking for a raise from $950,000 to $10.5 million and the team offering $7.5 million.
Arbitrators Daniel Brent, Mark Burstein, Phillip LaPorte heard arguments Tuesday, and a decision is expected Wednesday.
The 25-year-old, eligible for arbitration for the first time, hit .264 with 24 homers and 102 RBIs last year, when he made his second straight AL All-Star team. He batted .318 with 31 homers and 113 RBIs in 2016.
His gap was the largest among the 27 players who swapped figures with their teams on Jan. 12. Just two of them reached agreements, leaving the rest headed toward hearings, which are scheduled through Feb. 16. Among those are three members of the World Series champion Houston Astros: outfielder George Springer, closer Ken Giles and pitcher Collin McHugh.
Teams won eight of 15 decisions last winter, the most hearings since clubs went 10-6 in 2004. Several clubs refused to negotiate after the exchange of proposed arbitration salaries, a so-called "file and trial" strategy.
Teams have a 302-224 edge since arbitration started in 1974.