Red Sox
Red Sox pitcher Steven Wright addressed this offseason's domestic assault charges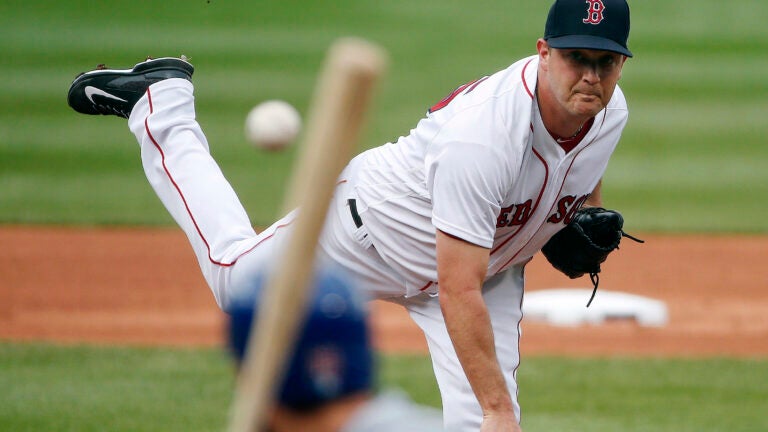 Red Sox pitcher Steven Wright was asked on Wednesday about being arrested at his Tennessee home in December. Having been charged with domestic assault and preventing a 911 call, Wright said he is now in counseling with his wife, Shannon. The case was retired in Williamson County court, but Wright remains under investigation by Major League Baseball.
"When it comes out, you obviously think of the worst," Wright told ESPN's Scott Lauber. "But it wasn't that bad, especially on a personal level, especially because I never touched her. That's probably the hardest thing, for me to sit there and see people talk about being a wife-beater and all that stuff and I didn't even make physical contact."
Wright could still receive a suspension from the league even though the charges will be dropped if there are no other incidents within a year.
Wright recalled the events from that night, acknowledging the league's ongoing investigation:
It definitely got escalated in that one particular night. We've been going to counseling. We've been working through it. We've been trying to do as much as we can to put it past us. But it's hard, because MLB is doing their investigation and it's in the limelight. It's really hard on a personal level to get past something that's constantly being thrown at you. But I did it to myself. It's one of those things that I've got to live with the consequences that came from my actions that night.

I'm looking forward to telling that side of the story because people will understand a little bit more about what happened. It's not what you're reading as far as you hear about domestic violence.
The 33-year-old has been with the Red Sox organization since 2012 when he was traded from Cleveland for Lars Anderson.