Red Sox
Noted Tom Brady fan J.D. Martinez once spent his 19th birthday at Fenway Park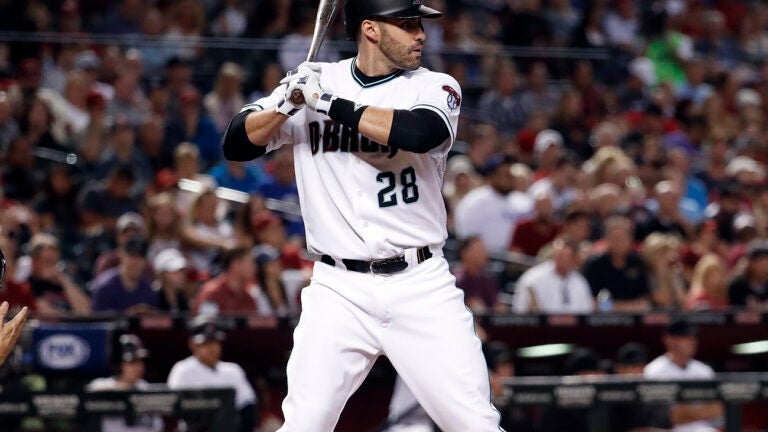 J.D. Martinez will step into the batter's box at Fenway Park for the first time as a member of the Red Sox on April 5, but the home opener won't be the first time Martinez wears a Sox hat to the ballpark.
Martinez's sister, Mayra, posted an Instagram on Tuesday with pictures from their trip to Fenway 12 years ago. It was J.D.'s 19th birthday, and Mayra took him to a Yankees-Red Sox game. Little did they know that Martinez would one day be on the other side of the fence, or that the starting shortstop for Boston that day, Alex Cora, would become his manager down the line.
On Monday, Martinez told the story of that trip to Fenway. He said that Mayra worked as a dentist with the family members of another player on that Red Sox team, Mike Lowell, and Lowell hooked the siblings up with tickets for the game.
"He's the one who actually left us the tickets for the Yankees-Red Sox game,'' Martinez said. "So I gotta tell him that—that he's the one who left me a ticket when I was 19 years old. Pretty cool.''
Martinez will wear number 28 for the Sox, and he shared his appreciation for a certain number 12 on Monday.
"I am a Tom Brady fan. I really am,'' Martinez said. "To me, he's probably the greatest football player ever to play. I mean, his championships and what he does with his team is unbelievable.''
The Miami native, who signed a five-year deal reportedly worth $110 million, appears to have joined Patriots Nation after Brady's record-breaking performance in Super Bowl LI.
https://twitter.com/JDMartinez14/status/828445029232410624