Red Sox
Here's how much the Red Sox will pay Pablo Sandoval to play for the Giants this season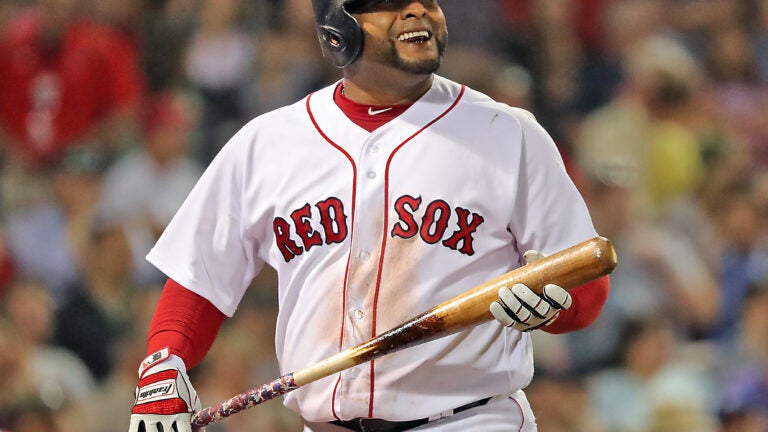 Panda's getting paid.
When the Red Sox released Pablo Sandoval in July, they were still on the hook for the remainder of the third baseman's five-year, $95 million contract. Boston signed the slugger in 2015 after he won three World Series in San Francisco, but his time at Fenway was marked more by untimely Instagram likes and busted belt buckles than any on-field success.
The decision to let Sandoval go meant the Sox had to pay him $48,660,494 to not play baseball for them anymore. In 2018 alone, Sandoval will collect $18,455,000 from a team whose uniform he no longer wears.
Sandoval struggled with injuries and weight issues during his tenure in Boston. He had a .237 average with the Sox, while his Wins Above Replacement stat stood at -2.0, or below replacement-level. The third baseman spent his last month with the organization rehabbing an ear infection with Triple-A Pawtucket before the Sox cast him aside.
After hitting free agency, Sandoval signed back on with his old club in San Francisco. Because the Red Sox released the 2012 World Series MVP to free up a roster spot, the Sox will pay the vast majority of his contract this season while the Giants pick up a $545,000 tab.
The contract isn't the most dead money a team has had to swallow. That honor goes to Josh Hamilton and the $68 million the Angels owed when they parted ways with him in 2015. But the Sandoval situation did lead to headlines like 'Is Pablo Sandoval's contract the worst ever?' (Answer: Yes, based on his on-field value.)
If it makes Sox fans feel better, the team will only have to pay him $18 million this year and $18 million next year before they can escape the deal with a $5 million buyout in 2020.