Red Sox
Jerry Remy: 'I will be back for Opening Day'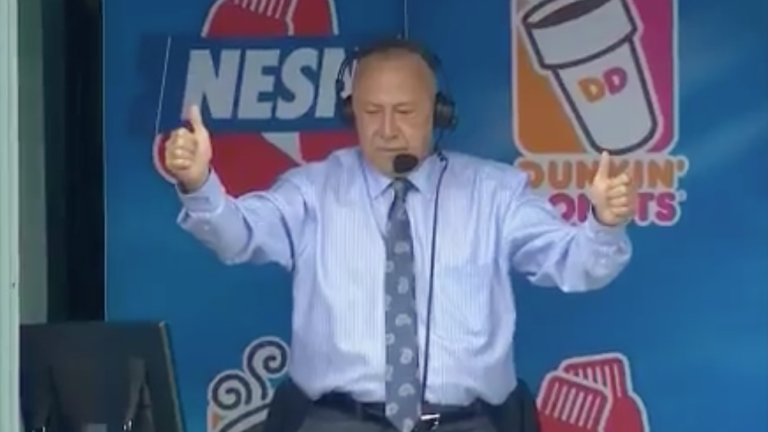 Jerry Remy intends on keeping the promise he made to a cheering crowd of Red Sox fans at Fenway Park last summer.
The longtime NESN color commentator, who has been recovering from a relapse with lung cancer, recently announced he plans on returning to the broadcast booth for Opening Day. The Red Sox kick off their 2018 season against the Tampa Bay Rays at Tropicana Field on March 29 — their earliest start in the past decade.
"Everything is going very well," he told colleagues Steve Lyons and Dave O'Brien on Boston 25 Thursday. "I will be back for Opening Day."
Remy finished his last round of cancer treatments in January, after another arduous battle. The 64-year-old was first diagnosed in 2008.
"It was tough physically, it was tough emotionally," Remy said. "But the fact is the doctors are so good. As long as you're seeing progress, you know, you feel good about it. You go to these places where you get the chemo and the radiation and you got people [who are] all probably in worse shape than you are, so there's a lot of people all with tremendous courage who help you get through things like this."
The Mass. native credited baseball — and his hopeful return — as something that got him through the more challenging moments. Remy started broadcasting for NESN in 1988 after a 10-season career in the majors.
He also gave a shoutout to the city's esteemed medical prowess.
"It's very difficult to go through, and I don't wish that on anybody, but I'll tell you that if you're going to have it, the place to get treatment is up in the Boston area. That's certainly the place," he said. "We're very fortunate that we have some of the best in the world up in our area.