Red Sox
Craig Kimbrel: Daughter's heart surgery the 'toughest thing we've ever been through'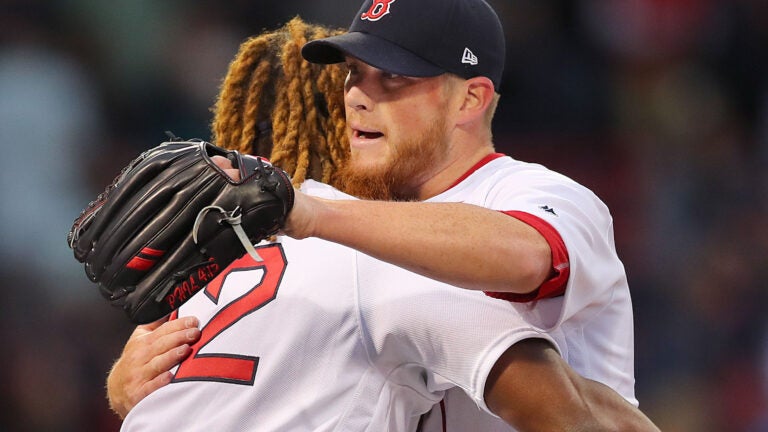 Craig Kimbrel returned to spring training in Florida on Monday after spending the last three weeks with his four-month-old daughter at Boston Children's Hospital. Lydia Joy's condition is improving after she underwent her second heart surgery.
"There's no denying it's the toughest thing we've ever been through," Kimbrel said, per WEEI's John Tomase. "But we've been in the right place. I can't say enough about how amazing Boston Children's Hospital has been."
The Red Sox closer said that his family comes before baseball and thanked the organization and manager Alex Cora for their understanding during the difficult experience. Lydia Joy was born with a heart condition in November and had her first surgery at four days old. She'll need a third surgery when she's three or four years old, but Kimbrel said that her recovery in the past week has been "unbelievable."
"She's in a good, comfortable place for me to be down here," Kimbrel said. "If she wasn't, I wouldn't be here."
Kimbrel reported to camp on time before leaving on Feb. 28 to be with his daughter and wife, Ashley. He said that he feels fortunate to have access to the medical care available in Boston.
"My wife and I talk about it all the time," he said. "We're very strong in our faith. We believe that everything in life happens for a reason, even if we don't understand it at the time."
The team wore "We are #LydiaStrong" shirts while the All-Star was away. Kimbrel threw live batting practice at Babson College when he was in Boston, and Cora said he'll be ready to go when the season begins.