Red Sox
Fenway Park's new food this year includes… French toast?
For Red Sox fans who want breakfast with their baseball.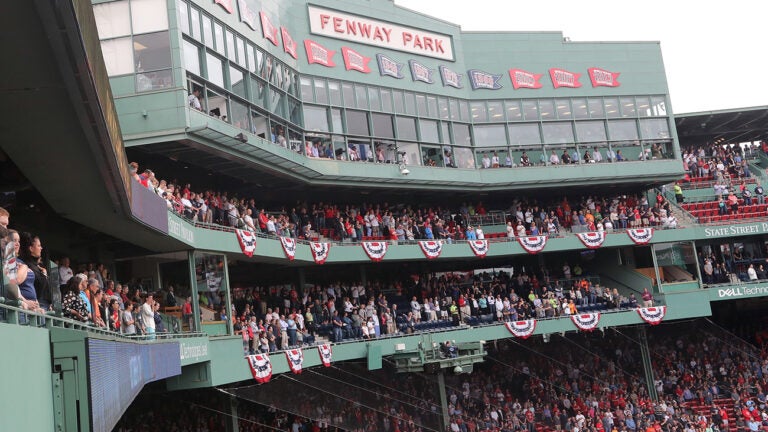 Buy me some peanuts and Cracker Jack… and French toast?
In fact, that could be a reality for Red Sox fans this season. The sweet, egg-soaked dish is among the new menu additions at Fenway Park, according to Aramark, the team's food vendor.
It's not your basic, diner-variety French toast, either. According to Aramark, the park's new crème brûlée French toast will feature thick-sliced Texas toast stuffed with house-made pastry cream, drizzled with chocolate ganache, and topped with Vermont maple syrup, strawberry sauce from Fenway Park's own rooftop farm, and powdered sugar. Aramark spokesman David Freireich said the dish will be priced at $15.
Here's the catch: The French toast won't be available to all fans, nor will vendors serve it at a typical evening game. According to Freireich, the French toast concoction will be sold at the Royal Rooters Club, the private club above the right-field concourse for Red Sox season-ticket holders. The Red Sox will open the 2018 season Thursday in Tampa Bay; Freireich said the plan is to roll out the French toast offering for the Patriots Day game (April 16, 11:05 a.m.) and "then add it to the menu for most day games with a 1:05 start time."
Non-season ticket holders will also see new items on the historic park's concession menu (which has only recently begun embracing the MLB trend of increasingly wacky ballpark cuisine — last year's menu additions included lobster poutine and a meatball cone).
The new 2018 items include a pulled chicken taco trio, with three flour tortilla tacos featuring braised organic chicken, fresh pico de gallo, pickled slaw, and chipotle sour cream. According to Freireich, the tacos will be available from vendors around home plate, the outfield concourse, and the mezzanine.
The park is also introducing "Fenway Taters," which consist of Cavendish Farms tater tots topped with bacon bits, sour cream, and chives. Freireich said they'll be available at the big concourse behind the outfield bleacher seats.