Red Sox
The future of 'Win, Dance, Repeat' is up in the air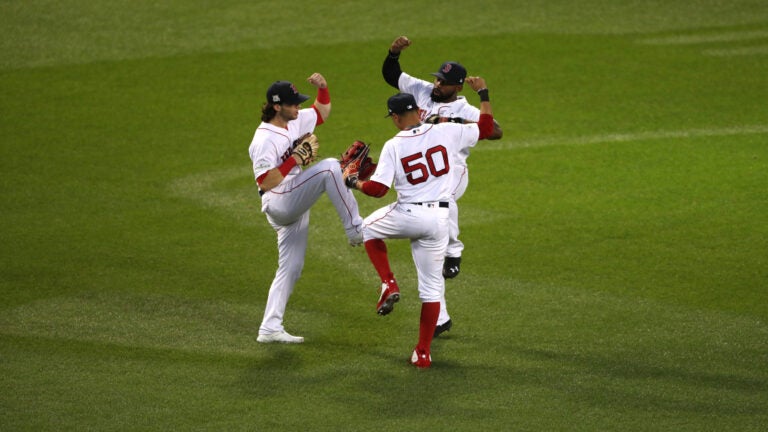 Win. Don't Dance? Repeat.
The Red Sox outfielders are considering nixing their beloved celebratory routine for the upcoming season, Mookie Betts told ESPN during a recent in-game interview.
"We're debating it," Betts said Tuesday. "We don't know yet. We don't know if we're gonna do it. Then if we do it, we have to just figure out what we're going to do. So that's the debate or talk that's going on."
The choreographed ritual has been a post-victory cornerstone for the trio of Betts, Jackie Bradley Jr., and Andrew Benintendi, whose past moves have included the "Stanky Leg" and a Michael Jackson-inspired kick and toe stand.
It's unclear who originally came up with the idea — and why the players are considering abandoning it — but Benintendi deferred to Bradley when asked about the celebration's status.
"I don't know. I'm low on the totem pole, so not my call," he said. "Jackie would know better than me."
But Bradley stayed mum on the situation as well.
"We're gonna all find out at the same time," he said. "Time will tell."
The Red Sox kick off their 2018 season against the Tampa Rays on Opening Day.