Red Sox
A Red Sox photographer captured portraits of players enjoying a rare day off
"I really try to show their personality and life away from baseball."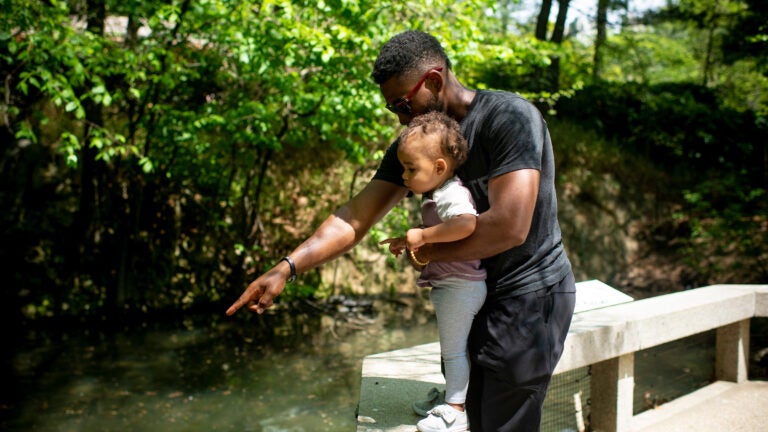 For Red Sox players, a day off is a precious commodity. Even in a year where baseball teams are being given more rest days, they're still few and far between amid the 162-game season.
This made a recent project from Red Sox manager of photography Billie Weiss a compelling study. Living what he described as his "dream job" in his role with the Red Sox, Weiss's concept was to follow players around on a day off to see what their experience outside of baseball was like.
As it turned out, the day chosen for Weiss's project was a rest day in New York City. Weiss discussed the concept in a recent interview.
This interview has been lightly edited and condensed for length and clarity.
What was the original idea for the project?
Billie Weiss: It was an idea I had in my head for a while, really since the start of the season. Looking at the schedule, I'd always try and pinpoint a couple different key road trips to go on. I don't travel on every road trip, but I do couple every year. I knew that it's rare that the team gets an off day and, on top of that, an off day in New York City. So I knew I wanted to try and do something then. The idea was kind of a "day in the life" of the guys in New York City.
What were the players' and coaches' responses to the idea?
BW: Surprisingly they were really into it for the most part. I'd given them a heads up a few days before when they were in Texas that I was going to work on a few photos during their off day, and was just picking their brains on what exactly they had planned for the day. And then the day of, it was just a reactionary day. Whoever got back to me first, I would kind of jump in a cab and go meet them wherever they were. They're always used to doing the baseball shoots and portraits, but I think it's nice to show the more human side of them.
How did it play out in terms of what you imagined vs. how it really turned out?
BW: I think in my head I had a schedule planned out for the day, but the reality is everyone's schedules are completely different and it never goes according to plan. I think it was just a lot more of a reactive day then I imagined. But basically what I shot was pretty much what everyone told me they had planned.
The exception of Eduardo Nunez, who didn't really have a plan. And with him it was kind of a spur-of-the-moment thing. Basically I just texted him and he said he was going back to the hotel and asked, "Do you want to meet up?" I said sure and met him as he was grabbing a bite to eat. We happened to be close to Times Square, so he just took a stroll through there and that was probably the most impromptu moment. It was funny, when were walking through Times Square, two NYPD officers recognized him from I guess his time with the Yankees. So it was a nice little interaction there.
Do you have a favorite photo from the bunch?
BW: The Nunez ones I really like, because the context you get is so New York. It's Times Square, there are yellow cabs behind him, it just doesn't get more New York than that. Aside from that, I think the Mookie ones at dinner are good. He's our star and kind of our front label guy. And to show him in kind of a more human moment, just enjoying some dinner, was cool.
Will this lead to more non-baseball shoots with Red Sox players?
BW: I hope it does. In my time here, I'm trying to develop this more, where it's showing the players as more than just athletes on the field. I really try to show their personality and life away from baseball. I think it gets lost with athletes in general, where you just think of them as people who go out onto the field and play that's all you see of them. Sometimes people forget the fact that they're regular human beings like you and I, and they have interests in culture and fashion and have families. I really try and show that, so doing things like this will help the cause in the future.