Red Sox
The Red Sox announced their first alumni game at Fenway Park in 25 years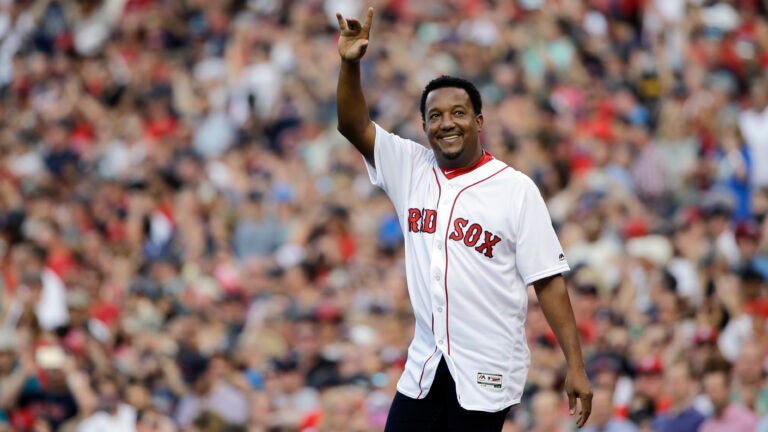 Twenty-five years after Red Sox fans were treated to Jim Rice and Carl Yastrzemski's return, the team announced another alumni game at Fenway Park.
The three-inning game, slated for Sunday, May 27, will include 25 former Sox and feature teams managed by Dwight Evans and Luis Tiant. Fans with tickets for the 1:05 p.m. Red Sox-Braves game that day are invited to attend the alumni game, which will take place at 10:30 a.m. It's the team's first such event since 1993.
The list of former players includes 3-time Cy Young winner Pedro Martinez, who could be pitching to Wade Boggs and Mike Greenwell. Two members of the 2018 Red Sox Hall of Fame class, Mike Lowell and Derek Lowe, are also scheduled to take part.
Here's the full list of Red Sox alumni scheduled to take the field on May 27:
Wade Boggs
Oil Can Boyd
Orlando Cabrera
Scott Cooper
Jim Corsi
Lenny DiNardo
Alan Embree
Rich Garces
Jonny Gomes
Mike Greenwell
Sam Horn
Chris Howard
Bill Lee
Darren Lewis
Steve Lomasney
Derek Lowe
Mike Lowell
Julio Lugo
Steve Lyons
Keith MacWhorter
Pedro Martinez
Lou Merloni
Rick Miller
Mike Myers
Troy O'Leary
Correction: A previous version of this story listed Boston's opponent on 

May 27

 as the Tampa Bay Rays. They are playing the Atlanta Braves.