Red Sox
Here's the Red Sox schedule for the 2019 season
The Sox open the season in Seattle on March 28.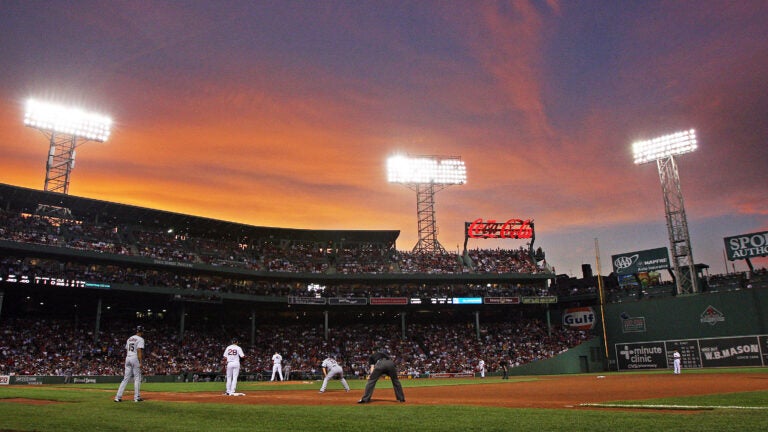 The Red Sox' schedule for the 2019 season was released on Wednesday. Here are the highlights and the full schedule is below:
■ The Sox open the season in Seattle on March 28, and their home opener is April 9 vs. Toronto.
■ Their first 11 games (in as many days) are on the road: Four at Seattle, four at Oakland, and three at Arizona.
■ They are off on April 8, the day before the Fenway opener. They have 20 days off, not including the All-Star break.
■ Boston has two days off prior to playing the Yankees at London Stadium on June 29 and June 30, the first major league games to ever be played in Europe. The team is also off on July 1, the day after the London series concludes.
■ Other Sox vs. Yankees series: April 16-17 at Yankee Stadium, May 30-June 2 at Yankee Stadium, July 25-28 at Fenway Park, Aug. 2-4 at Yankee Stadium, Sept. 6-9 at Fenway Park.
■ The Sox' other interleague opponents are: Colorado Rockies (May 14-15 at Fenway, Aug. 27-28 at Coors Field); LA Dodgers (July 12-14 at Fenway, first trip to Boston since 2010); Philadelphia Phillies (Aug. 20-21 at Fenway, Sept. 14-15 at Citizens Bank Park); San Diego Padres (Aug. 23-25 at Petco Park); San Francisco Giants (Sept. 17-19 at Fenway).
■ The Sox close the season with a three-game series on the road against the Texas Rangers.
■ The Sox' longest stretch without a day off: 20 straight games from April 19 to May 8.
■ Their longest road trip: The 11-game swing to open the season.
■ The All-Star Game is on July 9 at Progressive Field in Cleveland.
■ The All-Star break is July 7-11.
Here is the full schedule: