Red Sox
Bill Belichick wished the Red Sox well before facing the Yankees in the playoffs
"We're pulling for them."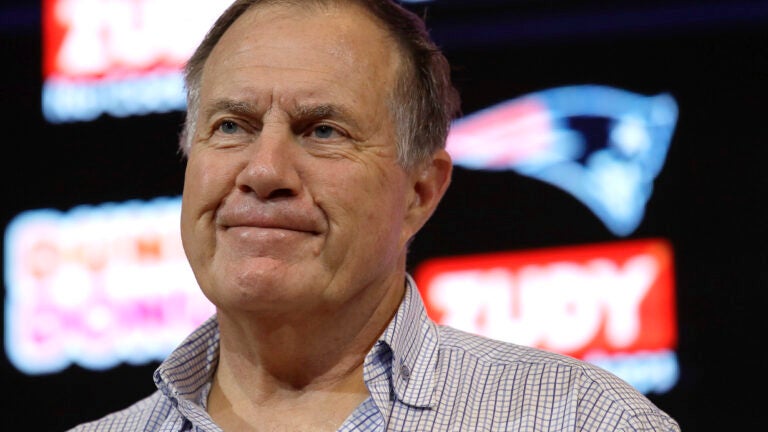 With the Colts out of the way, the Patriots are on to the Red Sox.
After his team defeated Indianapolis 38-24 on Thursday night, Bill Belichick closed out his postgame press conference with some words for his baseball colleagues.
"With that, I'd just like to wish the Red Sox well in their playoff series," said Belichick. "We're pulling for them."
Bill Belichick Live Postgame Press Conference:
https://t.co/9WCf6RmLhC

— New England Patriots (@Patriots) October 5, 2018
And Belichick isn't the only one with the Red Sox-Yankees rivalry on his mind. Rob Gronkowski, in an interview with Scott Van Pelt on ESPN, said he intends to catch a game now that the Patriots have a few days off.
"Actually, we have about 10 days now," said Gronkowski. "We have the weekend coming up, and it's the Red Sox-Yankees. Two unbelievable teams that are playing super baseball, so hopefully I can get to a game this weekend. I'm pretty sure that the Red Sox are home, so it'd be awesome to go check out that unbelievable series this weekend."