Red Sox
Astros employee removed from photo pit near Red Sox dugout in Game 1 of ALCS
"We are aware of the matter and it will be handled internally."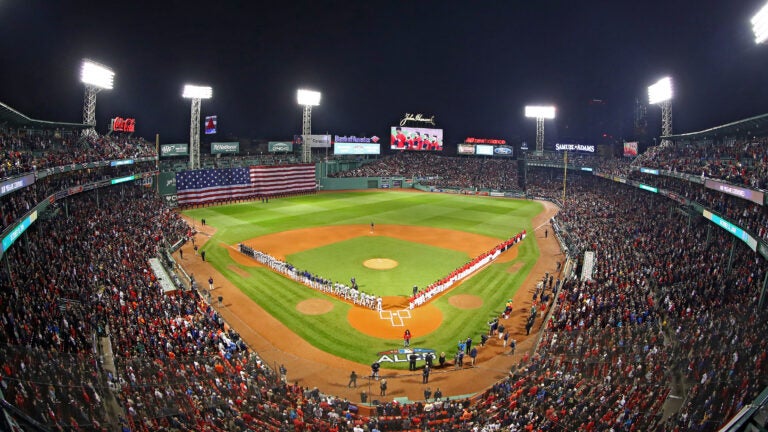 During Game 1 of the American League Championship Series on Saturday, Fenway Park security removed an Astros employee from an area near the Red Sox dugout, an industry source confirmed to the Boston Globe.
According to the source, the Astros employee had gone into the photo well down the first base line to monitor the Red Sox dugout. An MLB investigation into the matter concluded that the Astros employee was on something of a spy-vs.-spy mission to determine whether the Red Sox were using dugout video monitors to steal signs from the Astros.
"This isn't sign-relaying," the source said of the behavior.
The Astros employee was discovered during the early innings of Game 1 of the ALCS and removed from the photo pit by Fenway Park security. He was told not to return to the area. The behavior that was stopped, according to the source, was not believed to have gleaned a competitive advantage for the Astros.
Nonetheless, it is clear that the Astros and Red Sox remain extremely suspicious of one another. As one evaluator watching Game 3 of the ALCS in Houston notes, "There's a reason why both Boston and Houston are using sign sequencing with no one on base."
"We are aware of the matter and it will be handled internally," MLB told the Globe in a statement.