Red Sox
MLB concludes Astros did not violate any rules in ALCS Game 1 against Red Sox
"We consider the matter closed."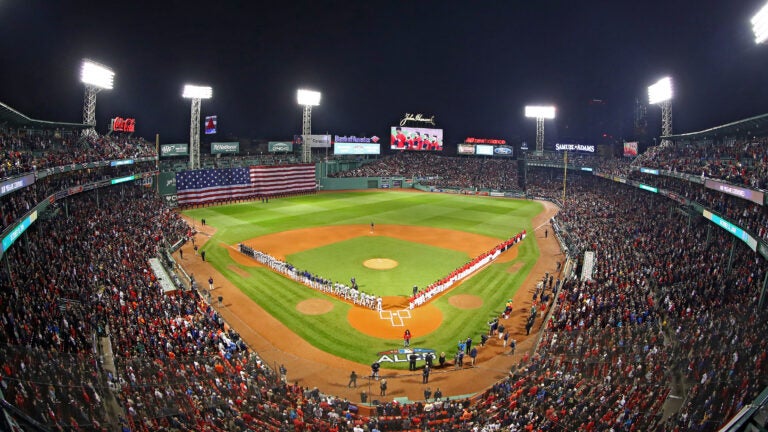 Major League Baseball said Wednesday the Houston Astros did not violate any rules by having a person monitor the Red Sox dugout from the nearby photo pit during Game 1 of the American League Championship Series at Fenway Park on Saturday.
MLB said it was contacted by "a number of Clubs" to express concerns about sign stealing and how video equipment was being used, and that it has reminded all playoff teams of the rules and established new practices regarding the use of video during games. It also said it considers the matter, which surfaced during Game 3 on Tuesday night, to be closed.
Astros general manager and president of baseball operations Jeff Luhnow said his team was "playing defense" and trying to ensure compliance by the Red Sox by placing someone near the Red Sox dugout.
"There's a lot of technology in ballparks these days: video cameras and high-speed camera and high-magnification cameras, etc. and monitors showing the live feed. So when we go into an opposing ballpark, we tend to look around and make sure that we don't see any suspicious activity," Luhnow told reporters Wednesday at Minute Maid Park prior to Game 4 of the series.
"We've been doing that as a matter of course for a while and I will tell you that most of the time we think we see something suspicious we look into it and it's a fan doing something or a monitor for some reason that should be there used for a good purpose.
Related coverage:
■  Astros employee removed from photo pit near Red Sox dugout in Game 1 of ALCS
■  Sign-stealing is at the center of a new controversy. Here's what it's all about
■  What Alex Cora said about the MLB investigation into an Astros employee near the Red Sox dugout in Game 1