Red Sox
Here's how Bill Belichick reacted to the Red Sox ALCS win
"Whatever they need to do, they can do."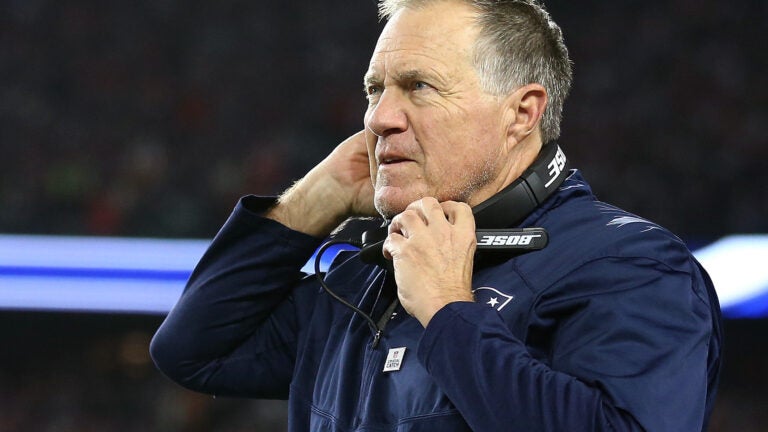 A day after watching their team clinch a World Series berth, Red Sox fans enjoyed the aftermath of the American League Championship Series victory. Included in that group was Patriots coach Bill Belichick.
On Friday, Belichick greeted a question about the Red Sox with an uncharacteristic press conference smile.
Bill Belichick's facial expression said it all when asked about the Red Sox. pic.twitter.com/2hgJxxMQ0t

— Mike Reiss (@MikeReiss) October 19, 2018
Asked if he had any words of encouragement, Belichick was at a loss.
"I don't think they need any," said the Patriots' coach. "Whatever they need to do, they can do. Hit, pitch, run, play defense, take pitches. They're good."
As for Red Sox manager Alex Cora – who experienced a memorable 43rd birthday on Thursday – Belichick had a simple message.
"Happy birthday," deadpanned Belichick.
Belichick pumped for the Sox, also has a special message for Alex Cora.

"Happy birthday" pic.twitter.com/i4gwgHM5nt

— Kevin Duffy (@KevinRDuffy) October 19, 2018
Prior to the start of the playoffs, Belichick wished the Red Sox luck facing the Yankees. And in August, he voiced his admiration for the 108-win Boston ball club.
"I marvel at the way they compete," he said.