Red Sox
Yes, that was Bill Belichick doing the voiceover for FOX's World Series hype video
The New England Patriots coach has said he's pulling for the Red Sox.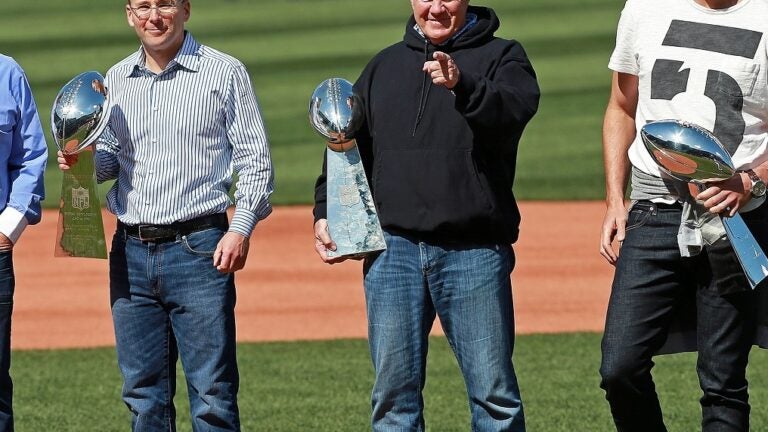 Did those gravelly intonations sound familiar Boston sports fans? They probably should have.
FOX Sports tapped New England Patriots coach Bill Belichick to narrate a World Series Game 1 hype video ahead of Tuesday night's matchup between the Boston Red Sox and the Los Angeles Dodgers. The 80-second video, titled "How Do You Make History," kicked off the broadcast network's 8 p.m. live coverage at Fenway Park.
"Everything you do, every day, is about winning," Belichick says in his voiceover. "There are few organizations in history who've created a tradition of winning. Here are two, from two cities that have experienced success in every major sport."
"Through the years, the players have changed … but the goal has not."

Bill Belichick gets you ready for a rematch 102 years in the making. pic.twitter.com/SRZNqbQgg6

— FOX Sports: MLB (@MLBONFOX) October 24, 2018
A FOX Sports spokesperson said the arrangement came about out of the relationship they've developed over the years as an NFL broadcast partner and the Patriots signed off on the idea. During a conference call Tuesday afternoon, Belichick told reporters that he was "honored" to be asked to do the video.
"I don't really have that much of a baseball background, but the World Series is one of the great sporting events in this country and has great tradition to it, especially with these two franchises," he said. "I'm very humbled to have been asked to participate in that. I look forward to watching some of it."
Belichick said earlier this month that he's pulling for the Red Sox in their MLB playoff run. After the team advanced to the World Series last week, the Patriots coach offered a few reticent words of support, as only he could.
"Whatever they need to do, they can do," Belichick said. "Hit, pitch, run, play defense, take pitches. They're good."
Belichick pumped for the Sox, also has a special message for Alex Cora.

"Happy birthday" pic.twitter.com/i4gwgHM5nt

— Kevin Duffy (@KevinRDuffy) October 19, 2018
Chad Finn contributed to this report.