Red Sox
Brock Holt doubles down on his distaste for Taco Bell
"I'm sorry, Taco Bell."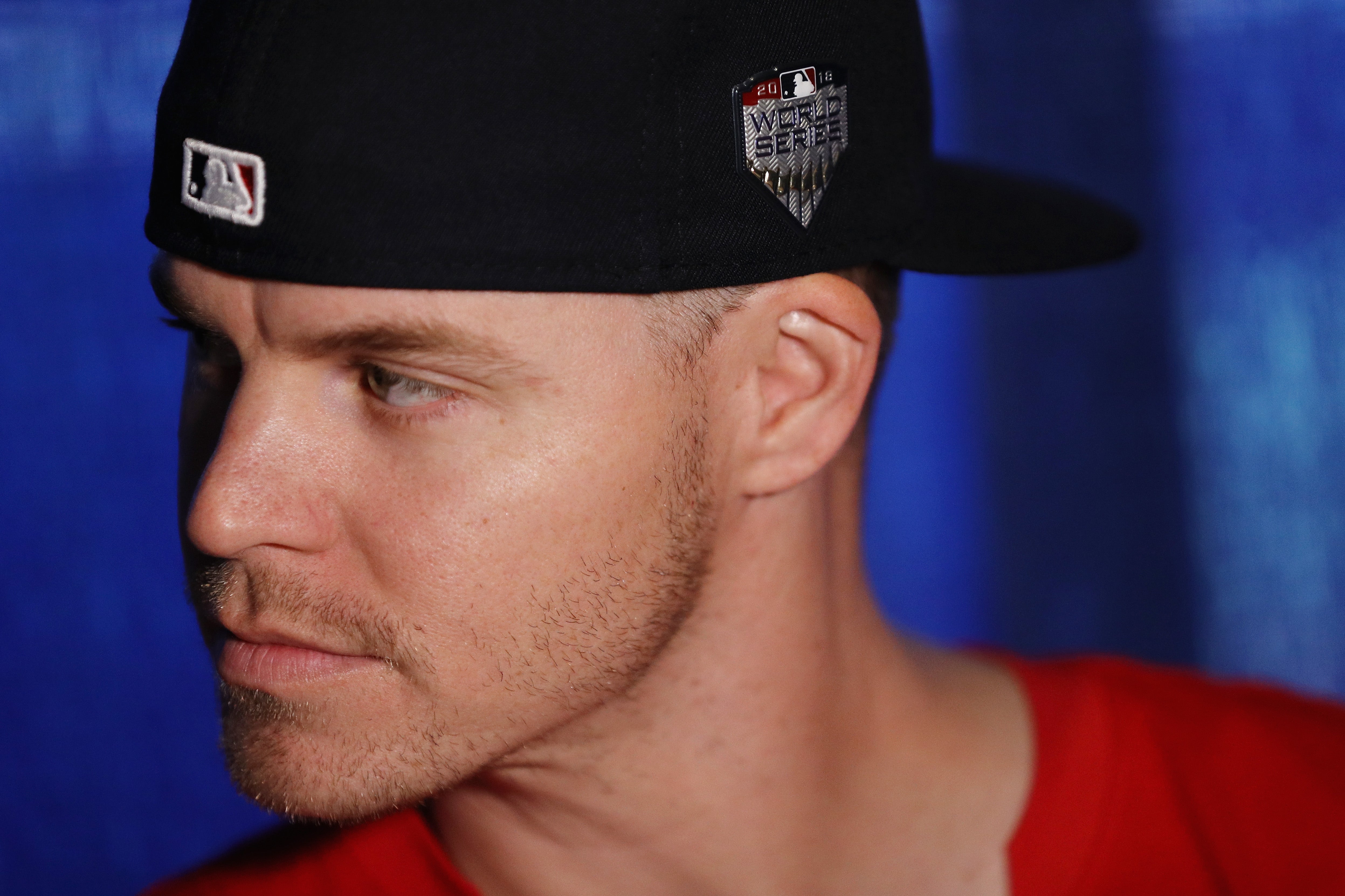 You won't catch Red Sox utility man Brock Holt at Taco Bell on Nov. 1.
The fast-food chain will be dishing out free Doritos Locos Tacos between 2 p.m. and 6 p.m. that day, as part of their "Steal a base, steal a taco" promotion — right fielder Mookie Betts stole second in the first inning of Game 1 of the World Series Tuesday — but Holt has no interest in reaping the rewards of his teammate's speed.
"I haven't eaten Taco Bell in probably 10 years," he said after Boston's 8-4 win Tuesday. "I'll probably stay away from the free taco. I'll let everybody else get it."
Why the aversion?
The 30-year-old's explanation was candid.
"I could end up on a toilet all night."
Ahead of Game 2 Wednesday, Holt reiterated the gratuitous deal is not enough to tempt him to sample the restaurant's offering.
"I don't think I'll be trying Taco Bell," he said. "I'm sorry, Taco Bell. That's just my opinion. I'm sure a lot of people love it."
Holt, who deleted his Twitter account last year, said he hasn't heard from the California-based company about his public distaste for their food. He indicated Tuesday he'd be more inclined to take advantage of the promotion if it were running at a different Mexican fast-food chain: Chipotle.
Even so, the meal wouldn't be for himself.
"I would have to take my son," Holt said. "He loves Chipotle. He crushes it. He's two years old and eats a whole Chipotle bowl by himself. I'd have to give him my free Chipotle. But Taco Bell, I'm going to pretty much stay away from Taco Bell."