Red Sox
Curt Schilling on his World Series snub: 'I get to keep my 3 rings and 3 trophies, so it's all good'
The Red Sox did not invite Schilling to the first pitch ceremony.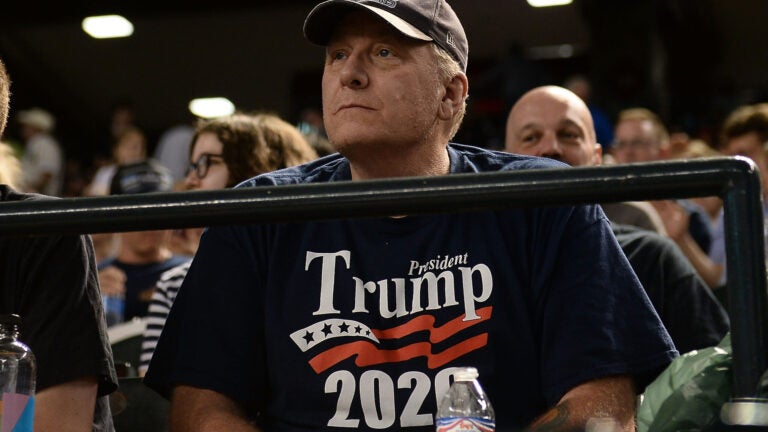 When the Red Sox honored the 2004 World Series champions before Game 2 of 2018 Series, one of the most important pitchers on that team was not there for the ceremonial first pitch.
Curt Schilling, who lives in Massachusetts, did not receive an invite from the team. Pedro Martinez, David Ortiz, Kevin Millar, Tim Wakefield, Jason Varitek, Keith Foulke, and Alan Embree participated in the ceremony.
A Twitter user asked Schilling if he had received an invite.
"Nope," he responded. "No worries though."
The 3-time World Series champion added that he gets to keep his three rings and trophies, "so it's all good."
Nope. No worries though, great to see @45PedroMartinez @davidortiz and @KMillar15 "The pimper of walks" though. Oh and I get to keep my 3 rings and 3 trophies, so it's all good. https://t.co/tyUUWhvTPe

— Curt Schilling (@gehrig38) October 24, 2018
Schilling's conservative politics have made him a controversial figure. However, the organization did not cite the pitcher's views as the reason for his absence.
"We did not reach out to him," a Red Sox executive told the Boston Globe. "But it is not out of spite. It was originally just going to be Pedro and David and Wake and Millar, but we heard from a few others and they are included."
Schilling's wife, Shonda, alluded to the famous "Bloody Sock" game as she responded to the non-invite.
"Ownership sure didn't have a problem with him when slicing and shooting his ankle up to pitch," she wrote on Twitter. "Always better to fly 8 men in rather then ask one that stayed and raised his family here 16 miles from the ballpark."
The snub didn't stop Schilling from giving credit to the team on the field.
"An amazing year from an amazing group of guys," he tweeted. "Alex [Cora] has done a phenomenal job too."