Red Sox
J.D. Martinez shared an update on his ankle
"Every time it rains, the bag is moist."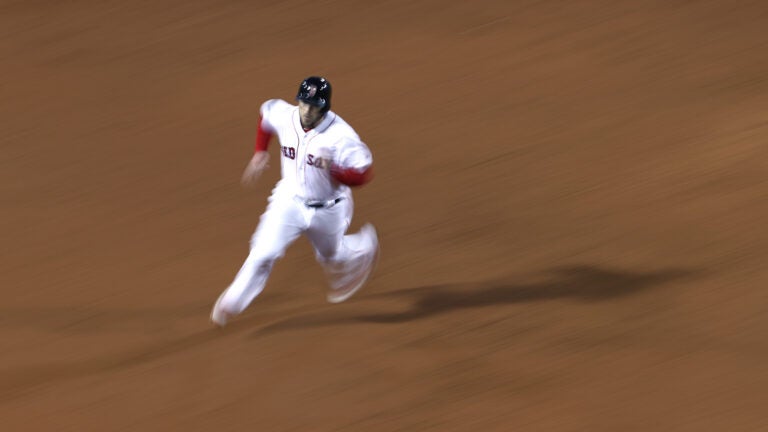 Red Sox designated hitter J.D. Martinez said he rolled his ankle during the third inning of Game 1 of the World Series at Fenway Park Wednesday night.
"It's sore," Martinez said after Boston's 8-4 win. "It was sore right after, but this is the World Series. You've got to play through some stuff in this game."
Martinez doubled on a high fly ball off the center field wall to drive in first baseman Steve Pearce and give the Red Sox a 3-2 lead in the third inning. As the 31-year-old was rounding second, however, he slipped on the bag and appeared to tweak his ankle. Martinez fell to the ground and was slow to get up, but remained in the game. The inning did not require additional baserunning.
"I don't know, man," Martinez said. "Every time it rains, the bag is moist."
Prior to 8:09 p.m. first pitch, Boston experienced sustained showers. The tarpaulin was removed from the field roughly an hour before the game began.