Red Sox
David Price's toddler wasn't feeling dad's postgame press conference
"You win, dude."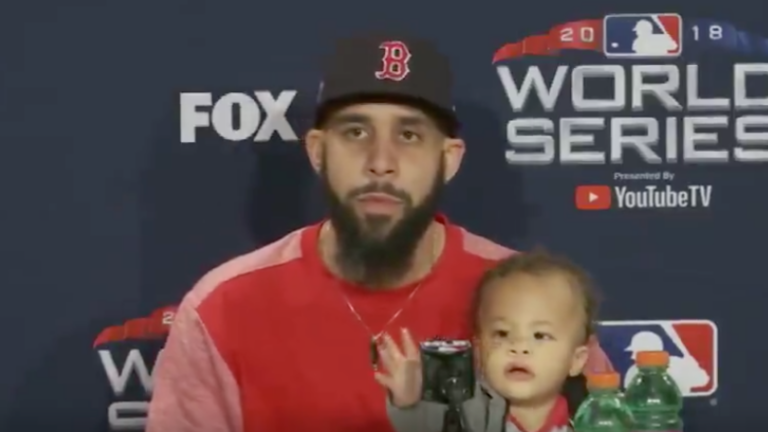 David Price dominated Wednesday night on the mound, allowing just two runs in six innings pitched to earn the Red Sox their second win of the World Series. But later at the postgame press conference, baby Xavier Price was arguably the one calling the shots.
Price's 17-month-old son made his media debut last week after the Sox clinched a Series berth in Game 5 of the ALCS, and he sat with his dad following Wednesday night's Game 2 victory.
Once again, @DAVIDprice24 had complete control on the mound tonight.

Controlling his adorable son? Not as easy.? pic.twitter.com/7XNd9PafEm

— Cut4 (@Cut4) October 25, 2018
The Sox' winning pitcher struggled to answer questions from media members as his son fidgeted in his lap, grabbing at the microphone, a nearby Gatorade bottle and the backdrop curtain. Baby Price was not interested in taking any questions from the media, cooing "Dada," and eventually twisting his way off dad's lap.
"You win dude," Price sighed. "Go to Mama."