Red Sox
Paul Pierce had a succinct reaction to Jackie Bradley Jr.'s clutch home run
The L.A. native made it clear he's rooting for Boston.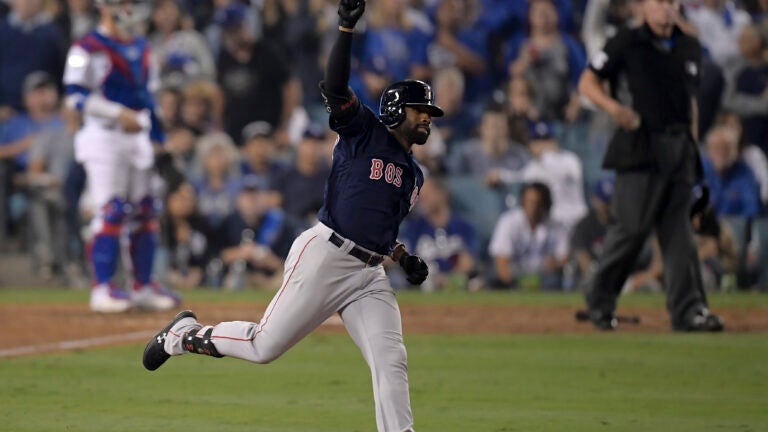 If you're amazed by Jackie Bradley Jr.'s ability to come through in the clutch in the playoffs, you're not alone.
Celtics legend Paul Pierce has taken notice as well, sharing his admiration on Twitter late Friday night after Bradley's solo home run evened the score at 1 in Game 3 of the World Series against the Dodgers.
"Jackie MFing Bradley is a beast," Pierce wrote.
Jackie MFing Bradley is a beast

— Paul Pierce (@paulpierce34) October 27, 2018
Bradley, who garnered ALCS MVP honors after a monster series vs. the Astros, continued his recent power surge when he sent a 2-0 pitch 394 feet to right field with two outs in the top of the eighth. After homering 13 times in the regular season, he already has three blasts this postseason.
This one came off reliever Kenley Jansen, after the Red Sox mustered just two hits against Walker Buehler in seven innings. Bradley continued the Red Sox' recent trend of producing with two outs.
Hi, meet our friend, JBClutch.#DoDamage pic.twitter.com/QQaJhzOUpI

— Boston Red Sox (@RedSox) October 27, 2018
https://twitter.com/paulpierce34/status/1054922397097193473