Red Sox
Yankees outfielder Andrew McCutchen is catching flak for supporting Steve Pearce — and he's not happy about it
"Guess I can't be happy for my friend."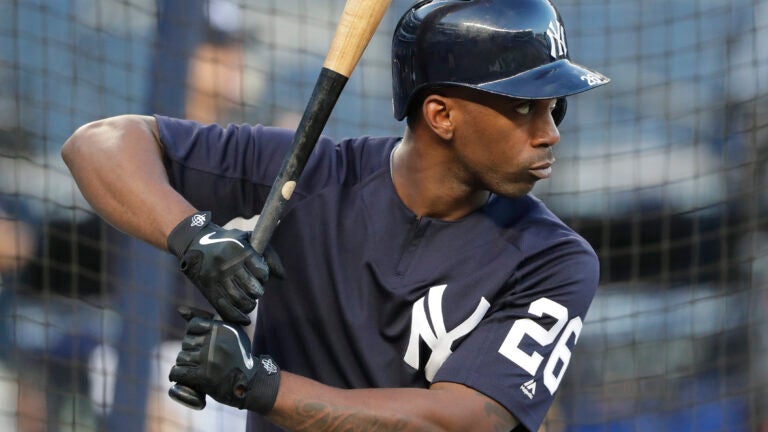 New York Yankees outfielder Andrew McCutchen was met with a bit of an acrimonious response when the 32-year-old tweeted his support for Red Sox first baseman and World Series MVP Steve Pearce, after Boston clinched the 2018 World Series title with a 5-1 win over the Los Angeles Dodgers Sunday night.
Peearce!!!!! MVP

— andrew mccutchen (@TheCUTCH22) October 29, 2018
"Stop it," a user replied.
"Way to cheer the enemy," another wrote.
"Excuse me," added one more.
But there's a reason McCutchen voiced his support for a player on the Red Sox, the arch-rival of the team he plays for. McCutchen and Pearce both grew up playing baseball in Florida's Polk County. The pair went on to start their MLB careers with the Pittsburgh Pirates, overlapping for three seasons there.
After McCutchen proposed to Maria Hanslovan, his longtime girlfriend, in 2013, Pearce was a groomsman in the couple's wedding. McCutchen shared a photo from that day in his response.
"For y'all crowding my comments, guess I can't be happy for my friend," he tweeted. "I mean not like he was in my wedding or anything. Smh."
https://twitter.com/TheCUTCH22/status/1056760274341019648