Red Sox
A naked Rick Porcello jumped into a tub of beers during the Red Sox' clubhouse celebration
It happened.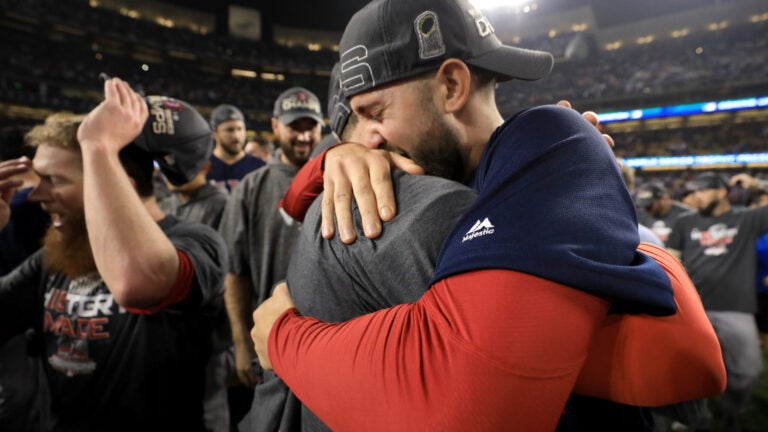 The visitors' clubhouse got pretty wild after the Red Sox clinched the 2018 World Series title Sunday night at Dodger Stadium.
Amid the champagne showers and blasting music, several members of the organization — president of baseball operations Dave Dombrowski included — took turns falling backward into a large tub of beers while holding the Commissioner's Trophy. When it was pitcher Rick Porcello's turn, however, the 29-year-old took a different approach.
With his teammates howling and cheering him on, Porcello took off his uniform and cannonballed into the oversized bucket. He was doused with copious amounts of liquids, as he raised the trophy to several shouts of "[Expletive] yeah!"
Users following along on catcher Christian Vazquez's Instagram live stream seemed amused by the situation, flooding the comments with laughing emojis and "lmao."
Warning: This video contains explicit language. 
https://twitter.com/barstoolsports/status/1056781420562210816