Red Sox
Will Heath Hembree go to the White House? 'Hell yeah,' he says
"I [expletive] with Trump."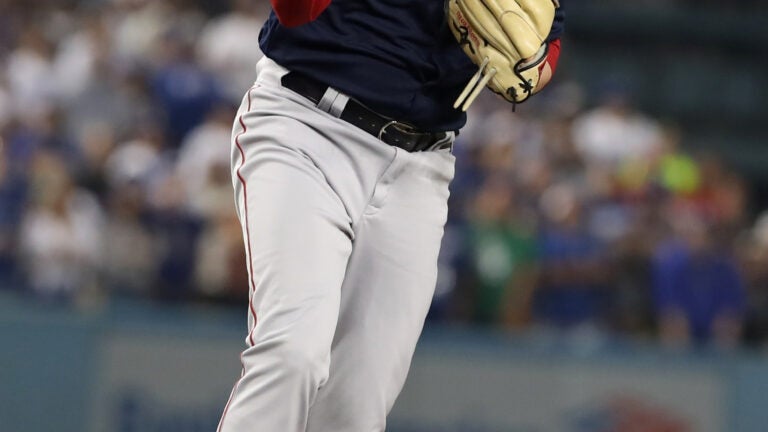 The 2018 World Series champions have yet to receive their invitation to the White House, but Red Sox reliever Heath Hembree certainly seems interested.
While Hembree — who pitched a shutout inning in the epic 18-inning Game 3 — was autographing baseballs following the Red Sox' series-clinching win Sunday night, TMZ asked the 29-year-old if he would participate in future celebratory festivities at 1600 Pennsylvania Ave.
"Hell yeah," Hembree said. "I [expletive] with Trump."
Asked for his favorite thing about Trump, Hembree responded: "Everything."
Red Sox owner John Henry was also asked about the potential visit, as was manager Alex Cora. Both left the door open for either option, saying they'll confer with the team, but Henry seemed to indicate the trip is likely.
"I think we will," Henry told WEEI's Rob Bradford. "This is a special team. We'll see what they want to do, but I think so."
https://www.youtube.com/watch?v=7dOQ5vI6juM