Red Sox
Bill Belichick congratulated the Red Sox on winning the World Series: 'They set the bar awfully high'
"Just a good weekend in Boston."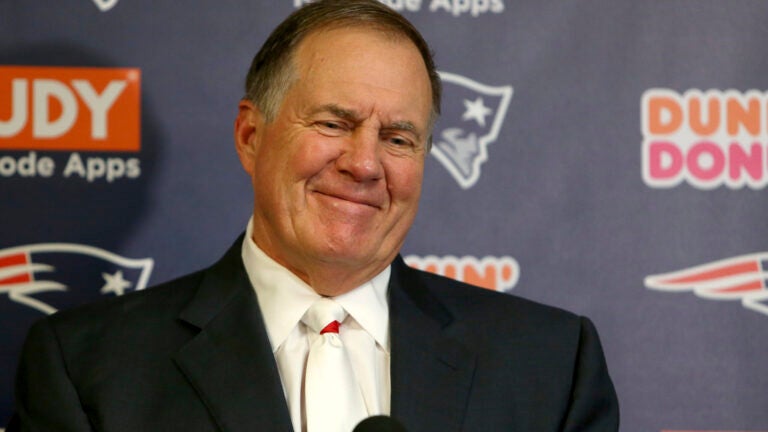 The Red Sox won the World Series on Sunday night, sending New England into yet another championship celebration. Counted among the team's fans was Patriots head coach Bill Belichick.
No stranger to winning titles for New England, Belichick has a good relationship with Boston's baseball team. Red Sox president of baseball operations Dave Dombrowski, special assistant Tony La Russa, and manager Alex Cora were all named specifically as Belichick sent his best to the Red Sox during a Patriots postgame press conference following his own team's 25-6 win over the Bills.
"A big congratulations to Dave, Tony, Alex, and the Red Sox for a great season," Belichick said after the Patriots' win in Buffalo on Monday night. "A championship and just a fabulous year."
As for who now sets the standard in the local sports scene, Belichick admitted that it's tough to match the Red Sox.
"They set the bar awfully high," he said. "Just a good weekend for Boston."
It's not the first time Belichick has mentioned the Red Sox during a Patriots press conference. After defeating the Astros in the American League Championship Series, the Patriots coach gave his baseball colleagues a shoutout.
And prior to Game 1 of the World Series in Boston, Belichick narrated a Fox pregame video describing the Dodgers-Red Sox matchup.
https://twitter.com/Patriots/status/1057121534328721408