Red Sox
Alex Cora gave an update on Dustin Pedroia's status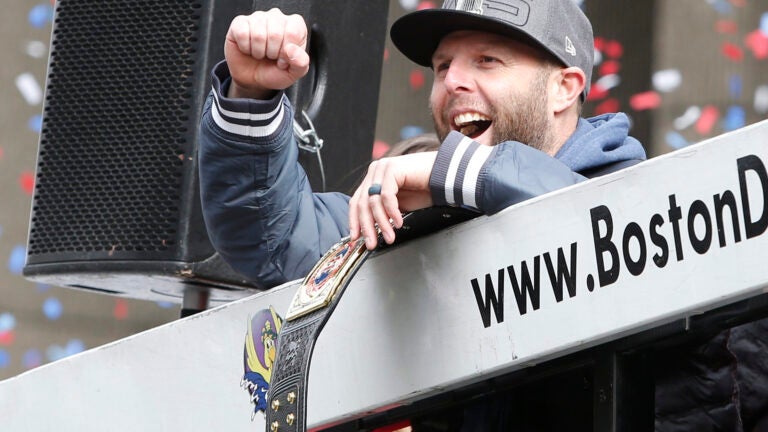 Red Sox manager Alex Cora announced Thursday that second baseman Dustin Pedroia will bat lead-off in the team's 2019 season opener against the Seattle Mariners — if the 35-year-old is healthy enough to play.
"He's earned it," Cora said at Fenway Park.
Pedroia, who hasn't played an MLB game since May 29, is still rehabbing from a cartilage restoration procedure he underwent last October and arthroscopic surgery he underwent in July. Although he couldn't contribute on the baseball diamond, Pedroia stayed actively involved throughout the season, texting players, calling the clubhouse, and hanging out in the dugout during the team's playoff run.
Cora said the goal is to have Pedroia return in time to start the 2019 season, though center fielder Mookie Betts will return to the lead-off role after Boston's first game.
Pedroia is signed with the Red Sox through 2021, with $40 million remaining on his contract.