Red Sox
Dave Dombrowski was named Executive of the Year
Dombrowski now joins an elite group of two-time winners along with Doug Melvin, Brian Sabean and Billy Beane.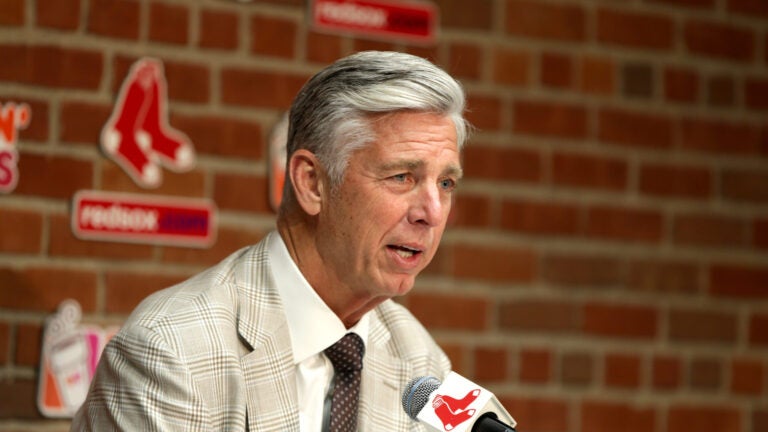 The Red Sox' reign of success this season still isn't over.
Dave Dombrowski was named Baseball America's Executive of the Year on Monday, adding another accomplishment to the Red Sox' ever-growing list.
The 62-year-old president of baseball operations has earned respect and admiration from peers over his 42-year tenure. Dombrowski is responsible for signing some of the Red Sox' key players in the World Series, including David Price and J.D. Martinez, and trading for clutch playmakers Steve Pearce and Chris Sale.
"It's very difficult to find anybody who's better at preparing for and reading the free agent market, along with the trade deadline," Red Sox senior vice president of player personnel Allard Baird told Baseball America's Jerry Crasnick. "I think Dave does that second to none."
Dombrowksi has built the Red Sox organization into the powerhouse they were during the 2018 season, notching 108 regular season wins and winning their fourth World Series Championship in 15 years. But doing so was no easy feat— Dombrowski took a leap of faith in hiring Alex Cora as manager following the Sox' defeat by the Houston Astros in 2017. At the time, Cora's managerial experience consisted of just two season of winter ball in his native Puerto Rico.
"He could have come in and revamped the whole baseball operation," Baird said. "But in Pat Gillick fashion, he ended up identifying good people, taking his time to figure out what they did and where their strengths were, and then promoting them and giving them responsibility and letting them do their jobs. Whether we're talking about new wave or old, that's probably not done very often."
This is the second Executive of the Year award for Dombrowski— he earned the same honor in 2006 as general manager of the Detriot Tigers and is now part of an elite group of two-time winners along with Doug Melvin, Brian Sabean and Billy Beane.
"Any time you win an award like this, it's very nice, but it's really an organizational award," Dombrowski said, per Crasnick. "Your scouts and player development people play such a big part in it. The scouts are out there recommending those players. So it's really a combination of everything."
With 119 wins under their belt and World Series rings on their fingers, the Red Sox are turning their attention to the fast-approaching 2019 season and, if Dombrowski has his way, there will be a lot of familiar faces come spring training. With a strong core, the Red Sox could become quick favorites to repeat their championship run.
"There's a lot of talk now comparing our team to other teams in the past," Dombrowski said. "But the satisfaction is more, 'You won the world Series.' If we had won 93 games and won the World Series, I'd be just as thrilled."