Red Sox
Brock Holt and Ryan Brasier say they're 'excited' to visit the White House
Both players consider it an honor and something they shouldn't pass up.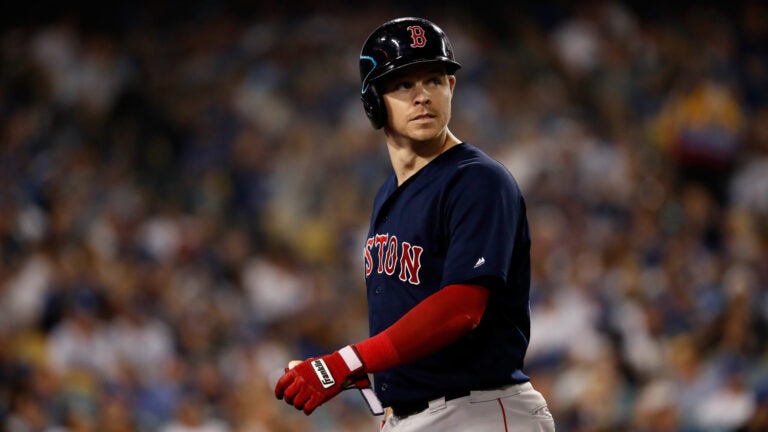 Red Sox players Brock Holt and Ryan Brasier told reporters Thursday that they're looking forward to visiting the White House.
"That's normally what championship teams do, is visit the White House," Holt said. "I'm excited to go, just to see the White House. "A lot of history inside the building, and to have the access that we're going to have is going to be pretty cool to experience that."
The Boston Globe's Pete Abraham reported that the government shutdown stalled communication between the club and the White House, but the plan is for the team to visit Feb. 15 — two days after pitchers and catchers report for spring training and three days before position players do so.
Abraham said several unidentified players won't attend, but Holt and Brasier indicated that their plan is to be there. Reliever Heath Hembree has previously indicated he is interested in attending as well.
"I'm excited," Brasier said. "Not many people get to go meet a president in the White House. I'm excited to go."
Holt and Brasier both said they heard the news that the national champion Clemson Tigers ate McDonald's during their recent visit. Holt seemed unfazed and said he hopes they go with Chick-fil-A if fast food is, indeed, the entrée of choice.
Brasier didn't seem bothered, either.
"That's all my favorite foods," he said.