Red Sox
Rick Porcello laughed it off after he was drilled in the head by a line drive
The former Cy Young had a scare Monday night.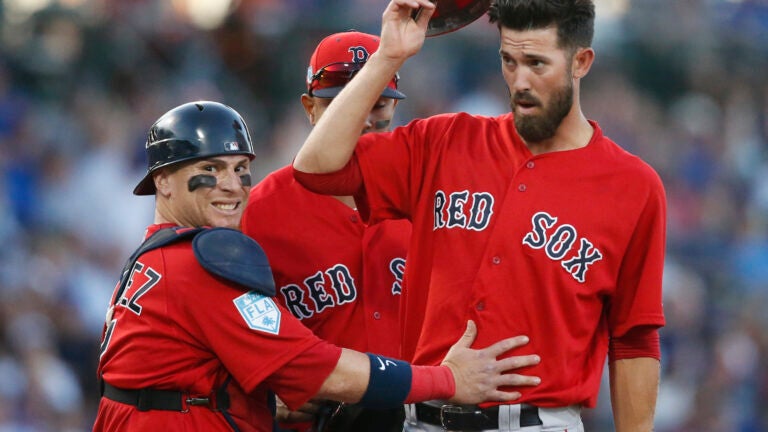 For a split second, it looked like the Red Sox might be without Rick Porcello for the start of the regular season later this week in Seattle. But that's all it was — a split second.
In the second inning of the Red Sox' exhibition matchup against the Cubs on Monday night, the Boston right-hander was struck in the head by a line drive off the bat of Chicago catcher Willson Contreras. But he was immediately able to jump back to his feet, and even have a laugh while being checked by the team's training staff.
It was a scare for both Porcello and the Red Sox, though the former Cy Young winner played it off pretty well.
We're glad @RickPorcello is all smiles after this scary moment.

?: https://t.co/IDZQVDCM2q pic.twitter.com/NckYxXw0cw

— Cubs Talk (@NBCSCubs) March 26, 2019
After being examined, Porcello would throw a few warmup pitches and stay in the game. He finished after throwing for four innings, allowing two earned runs on four hits. The Red Sox lost to the Cubs, 3-2.