Red Sox
Former Red Sox first baseman Bill Buckner dies at 69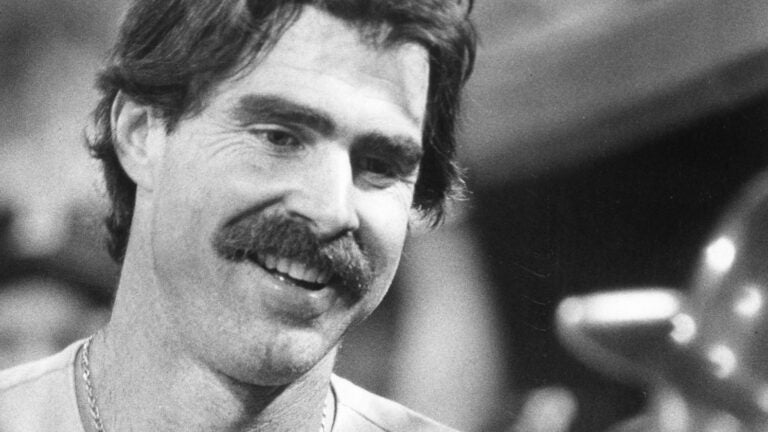 The Red Sox took a 3-0 lead in Game 7 of the 1986 World Series, and had they held on to win, the error Bill Buckner committed that cost them Game 6 would have gone down in history as a minor detail.
But, of course, they did not, and Mr. Buckner became a protagonist in what was then the tortured history of the franchise.
It was an unjust blot on an otherwise exemplary career and, over time, Mr. Buckner handled it with good humor and grace until his death Monday at the age of 69.
He died after a long battle with Lewy body dementia, a disease marked by cognitive and movement problems.
"Bill fought with courage and grit as he did all things in life,'' his family said in a statement. "Our hearts are broken.''
Mr. Buckner played parts of 22 seasons in the majors and collected 2,715 hits. The lefthanded hitter won the National League batting title in 1980, played in the All-Star Game in 1981, and became a fan favorite with both the Dodgers and Cubs.
The Red Sox traded Mike Brumley and Dennis Eckersley to the Cubs in 1984 to obtain Mr. Buckner and installed him at first base.
He started all 162 games in 1985, playing all but 21 innings at first. It was much the same in 1986 when he played 138 games at first at age 36, often with aching knees and ankles.
In Game 6 of the Series, the Sox took a 5-3 lead in the 10th inning before getting two quick outs in the bottom of the inning.
Three consecutive hits scored a run, and a wild pitch tied the game. Mookie Wilson hit a ground ball behind first base that got between Mr. Buckner's legs, allowing the winning run to score.
Mr. Buckner returned to the Sox in 1987, then was released in July. He joined the team again in 1990 but played only 22 games before retiring.
Replays of the error — "It gets through Buckner!'' said announcer Vin Scully — followed Mr. Buckner for years. He gained some catharsis when the Red Sox finally won the World Series in 2004 and again in 2007.
He even agreed to make appearances with Wilson at autograph shows.
"We had developed a friendship that lasted well over 30 years,'' Wilson said via the Mets. "I felt badly for some of the things he went through. Bill was a great, great baseball player whose legacy should not be defined by one play.''
In 2008, the Sox invited Mr. Buckner to Fenway Park to throw out a ceremonial first pitch before the home opener, and he received a standing ovation. "I thought it was kind of a healing moment, it seemed, for a lot of people and for him, I hope,'' said former Red Sox manager Terry Francona, who was at Fenway Park on Monday with the Cleveland Indians.
Mr. Buckner played 526 games in all for the Sox over five seasons. He hit .279 with 48 homers and 324 RBIs.
"We are proud that Bill Buckner wore a Red Sox jersey during the course of a terrific career that spanned more than two decades,'' Red Sox principal owner John Henry said. "His life was defined by perseverance, resilience, and an insatiable will to win. Those are the traits for which he will be most remembered.''
Added team chairman Tom Werner: "The standing ovations our fans gave him on his visits back to Fenway Park, most notably when he threw out the first pitch before our opener in 2008, illustrate the respect and admiration we all had for Billy Buck.''
A California native, he had broken into the majors as a teenager — one game for the Dodgers in 1969 as a 19 year old. Once a fleet-footed outfielder, he stole 31 bases in 1974, when he hit .314 for Los Angeles. Before that fateful October night of 1986, the video clip he was most associated with was Hank Aaron's iconic 715th home run. Viewers can see Mr. Buckner, playing left field, climbing up the fence in a futile bid to halt history.
For his career, he had a .289 average, with 174 home runs and 1,208 RBIs. He totaled over 100 RBIs in three seasons, twice with Boston.
He retired to Idaho and for two seasons worked for the Cubs as a hitting coach with their minor league affiliate.
He leaves his wife, Jody, and three children.
"Bill Buckner was a warrior on the baseball field, a leader of men, a good teammate, and a friend,'' former Sox catcher Rich Gedman said. "He was a loving husband and father. He will be missed and remembered by many.''