Red Sox
David Ortiz throws out first pitch at Fenway, addresses fans
"I want to thank all of you for all the prayers."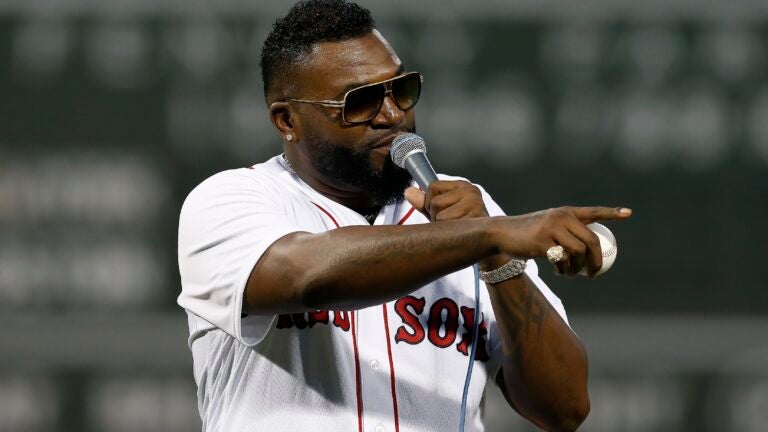 Fans on hand for the finale of the Red Sox-Yankees series Monday night welcomed back one of Boston's most beloved figures.
David Ortiz emerged from the Red Sox dugout at Fenway to throw out the first pitch.
Papi's home. ❤️ pic.twitter.com/3VPSVACZQV

— Red Sox (@RedSox) September 9, 2019
It was Big Papi's first public appearance since he was shot in his native Dominican Republic in June, and he appeared to have some spring in his step.
Ortiz threw the ceremonial pitch to ex-teammate Jason Varitek. Afterward, he took to the microphone and offered his thanks for the prayers and well wishes that he's received from fans, the Red Sox organization, his ex-teammates, and even the Yankees.
https://twitter.com/RedSox/status/1171202537573273600