Red Sox
All 218 names fans suggested for the Worcester Red Sox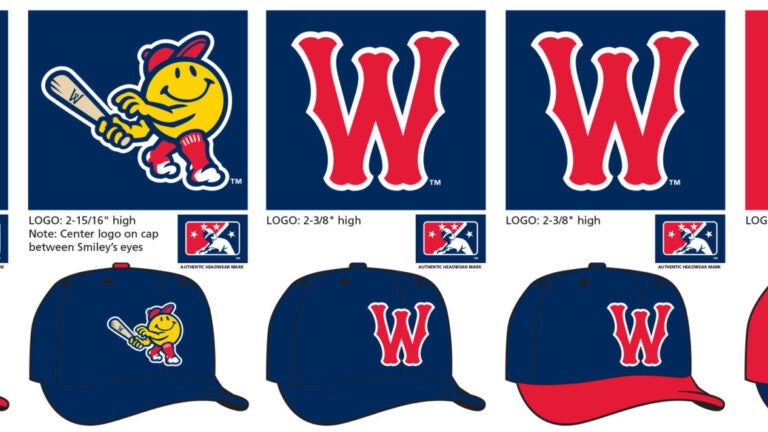 In the end, the Worcester Red Sox won out.
Team ownership opted for consistency and history over a trendy new nickname for the Red Sox' Triple-A affiliate, which is moving from Pawtucket to Worcester beginning in 2021.
But what might have been? What if the club opted to get more creative?
More than 1,000 people sent in suggested team nicknames. Some pay homage to Worcester-based Polar Seltzer (Polar Bears, Polar Express, Polar Sox). Others pull inspiration from the city's Canal District (Canal Diggers, Canal Sox, Canaligators). Fans pitched some classic New England imagery — Candlepins, Duck Boats, Beaneaters.
There were also plenty that made, well, very little sense. The Gritty Kitties? The Wicked Awesomes? The Space Cowboys?
Here are all 218 unique ones suggested:
■ Americans
■ Aviators
■ BaySox
■ Beaneaters
■ Bear Sox
■ Bears
■ Birds
■ Black Sox
■ Black Stones
■ Blacksmiths
■ Blast
■ Blue Fins
■ BoSox
■ Bottle Rockets
■ Bravehearts
■ Brown Sox
■ Canal Diggers
■ Canal Rats
■ Canal Sox
■ Canalians
■ Canaligators
■ Canallers
■ Candlepins
■ Cannons
■ Carmine Hose
■ Carmines
■ Central Sox
■ Chowdaheads
■ Claws
■ Cods
■ Coney Islanders
■ Continentals
■ Counts
■ Crew
■ Crewmen
■ Damage
■ Daredevils
■ Deckers
■ Defectors
■ Diamonds
■ Diggers
■ Diners
■ Dinosaurs
■ Dirt Dogs
■ Doctors
■ Duck Boats
■ Ducks
■ Engineers
■ Express
■ Fighting Leafs
■ Fighting Lobsters
■ Fire
■ Fire Sox
■ Firefighters
■ Forgers
■ Freeze
■ Gondoliers
■ Green Bananas
■ Green Monsters
■ Green Sox
■ Grinders
■ Gritty Kitties
■ Hammers
■ Heart Breakers
■ Heart Sox
■ Hearts
■ Heroes
■ Hill Sox
■ Hillsiders
■ Hilltoppers
■ Holy Sox
■ Hot Sox
■ Hot Weiners
■ Hubcaps
■ HubSox
■ Ice Bears
■ Ice Caps
■ Ice Sox
■ Infield Sox
■ Innovators
■ Iron Forgers
■ Ironmen
■ Islanders
■ Jesters
■ King Pins
■ Kings
■ Knights
■ Llamas
■ Locks
■ Love
■ Lox
■ Machine
■ Mass Pikers
■ Mass Sox
■ Masses
■ Massholes
■ Mechanics
■ Med Sox
■ Militia
■ Millers
■ MiniSox
■ Minutemen
■ Monkey Sox
■ Monkey Wrenches
■ Monsters
■ Mudville 9
■ Night Crawlers
■ Night Owls
■ Nine
■ Nipmucs
■ Nor' Easters
■ O' Sox
■ Orcas
■ Orson Sox
■ Osos Polares
■ Outlaws
■ Owls
■ PawSox
■ Perfect Curvers
■ Perfectors
■ Perfectos
■ Pikes
■ Pilots
■ Pins
■ Pioneers
■ PI's
■ Polar Bears
■ Polar Express
■ Polar Sox
■ PolSox
■ Pride
■ Pulse
■ Raging Rockets
■ Red Booties
■ Red Fox
■ Red Hearts
■ Red Richmonds
■ Red Stockings
■ Rem Dawgs
■ Revolution
■ Righteous Rebels
■ Rise
■ Rocket Sox
■ RocketMen
■ Rockets
■ Rooster Sox
■ Roosters
■ Royal Valentines
■ Royals
■ Ruby Hearts
■ Ruby Legs
■ Ruby Reds
■ Ruby Sox
■ Ruby WooSox
■ Seven Hills Sox
■ Shears
■ Shires
■ Silkworms
■ Smiles
■ Smiley Faces
■ Smileys
■ Soul Sox
■ Space Cowboys
■ Spies
■ Splendid Splinters
■ Splendids
■ Splinters
■ Spys
■ States
■ Storm
■ TableTalk Sox
■ Tornadoes
■ Triple Deckers
■ Turbine
■ Turncoats
■ Turtle Boys
■ Twistahs
■ Valentines
■ Vikings
■ Volunteers
■ Walleyes
■ Wallops
■ Warlocks
■ Warriors
■ WarSox
■ Waybacks
■ Werewolves
■ Whalers
■ Whirlwinds
■ Whistlers
■ White Sharks
■ Wicked Awesomes
■ Wicked Coolers
■ Wicked Rockets
■ Wicked Worms
■ Wild
■ Wildcats
■ Wildlings
■ WildSox
■ Wind
■ Winners
■ Winter Worms
■ Winters
■ Wire
■ Wista Twistas
■ WistaSox
■ Wizards
■ Wonderdogs
■ Wonders
■ Wool Sox
■ WooPeckers
■ WooSox
■ WooStirs
■ Worm Sox
■ Worms
■ WorSox
■ Wrenches
■ 351s