Red Sox
Jim Rice says Mookie Betts told him he 'wanted to stay' in Boston
Mookie Betts was traded to the Dodgers on Tuesday.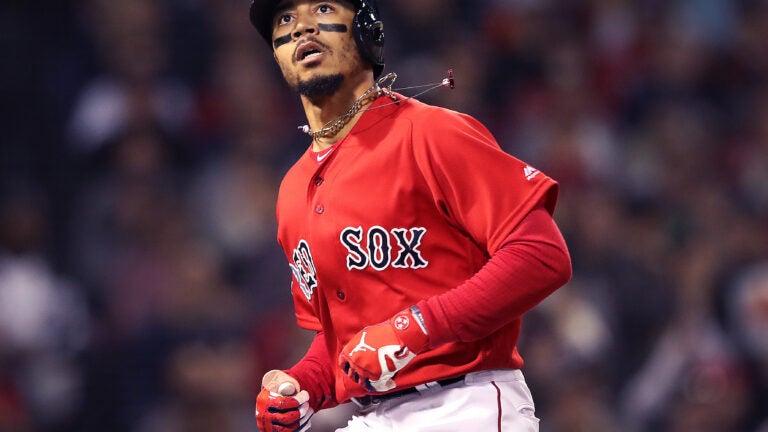 Mookie Betts wanted to stay.
At least according to Hall of Famer and former Red Sox slugger Jim Rice, who says Betts admitted to him on Tuesday — when he was  traded to the LA Dodgers — that Boston was where he wanted to remain:
Hall of Famer Jim Rice spoke to Mookie Betts last night.

Betts, according to Rice: "This is my home. I don't want to go anyplace else."@RedSox | #RedSox pic.twitter.com/ZUJeoCVrUt

— MLB Network Radio on SiriusXM (@MLBNetworkRadio) February 5, 2020
"I talked to Mookie last night and even when I was doing NESN," Rice said on MLB Network Radio. "He came out and said look, 'This is my home. I don't want to go any place else. I don't care what people have said or what they are talking about, this is my home and I want to stay here.'"
Betts, who spent six seasons with the Sox, also said that team's choice to trade him was simply for business. It's a reality he feels he must accept.
"He said, "Look. I'm going to tell you and I told you before, 'I wanted to stay. It was a business deal. I can't do anything about it, it was a business deal and they chose to go that way and I have to accept it.""