Red Sox
Jackie Bradley Jr., Mookie Betts among MLB players in video supporting the Black Lives Matter movement
"You have cheered for us, but we need you to cheer with us now when you need us most."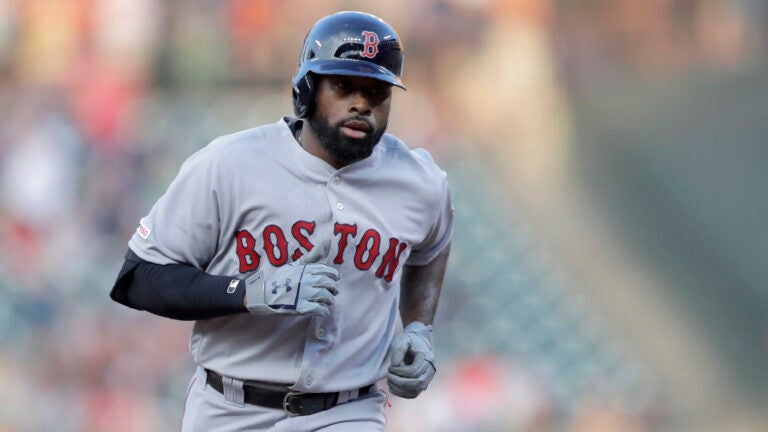 Jackie Bradley Jr. represented the Red Sox in a video released by MLB players in support of the Black Lives Matter movement Monday.
Bradley Jr. appeared in the video alongside other Black stars including Mookie Betts, Giancarlo Stanton, Aaron Judge, and Andrew McCutchen. Their message referenced the killing of George Floyd, a 46-year-old Black man who died in Minneapolis police custody on May 25 and has been the inspiration for protests against police brutality across the globe.
"We've been told that our pleas for peace were not made at the right time, at the right place, in the right way," the players said. "We've been told to 'wait,' but we remember when Dr. Martin Luther King Jr. warned us that the word 'wait' has almost always meant 'never.' We will wait no longer. We will make our voices louder. For all of us who can and for all of those who could not. 8:46 is enough time to lift a knee, to do what's right, to do something, to say something, to acknowledge the pain of the Black community.
"You have cheered for us, but we need you to cheer with us now when you need us most. Black Lives Matter. It's our cheer for change. It's your cheer for us. It's these cheers that will unite us. One team. One dream. Be the change."
The players involved in the video shared it to social media with the caption "One Team. One Dream." and the hashtag "#Players4BLM."
https://twitter.com/JackieBradleyJr/status/1272692240666812416