Red Sox
Red Sox trade Mitch Moreland to Padres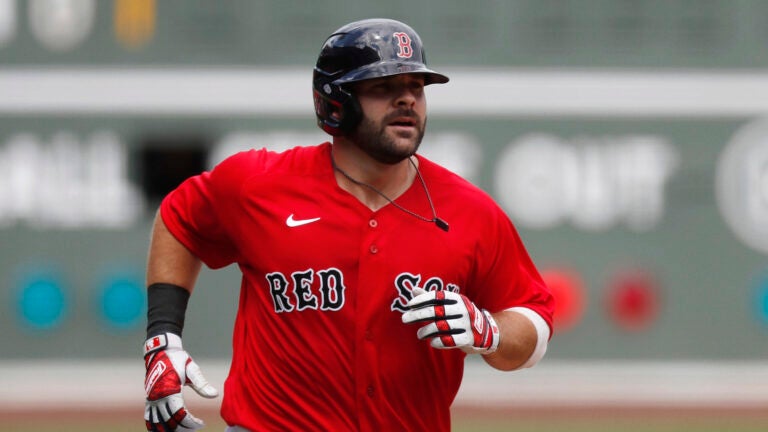 The Red Sox traded Mitch Moreland to the San Diego Padres for minor league infielder Hudson Potts and minor league outfielder Jeisson Rosario.
Moreland joined the Red Sox ahead of the 2017 season and played an instrumental role in helping the team win the 2018 World Series.
Potts, an infielder, was a 2016 first-rounder who reached Double-A last year as a 20-year-old. He hit .227/.290/.406 last year in the Texas League.
Rosario, 20, is a centerfielder who hit .242/.372/.314 in High-A last year.
As part of the moves, the Red Sox released infielder Marco Hernandez and infielder Bobby Dalbec was called up to replace Moreland on the roster.
Moreland re-signed with the Red Sox in January after entering free agency following the 2019 season. He agreed to a one-year, $2.5 million deal with a $3 million team option.
In 22 games this season, Moreland was batting .328 with 22 hits and 8 home runs.
The MLB trade deadline in the coronavirus-shortened season is Monday at 4 p.m.