Red Sox
Here's why Martín Pérez believes Red Sox will bounce back after losing both ends of doubleheader
"Everybody said before that we don't have a good team."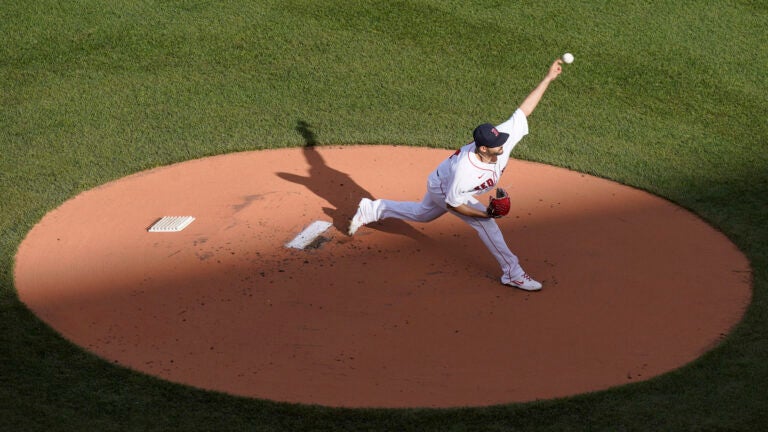 Four days ago, the Red Sox swept a doubleheader against the Minnesota Twins — part of the nine-game winning streak that boosted them to first place in the AL East.
On Sunday, the team experienced the opposite — the Chicago White Sox eked out a 3-2 victory in the opening game of their double-header, then beat the Red Sox 5-1 in the second.
After the second loss, a reporter noted that there were a lot of long faces to starting pitcher Martín Pérez, who gave up four runs in 3.2 innings of work. Does Pérez believe the Red Sox can bounce back?
Pérez noted that the Red Sox have only played 15 games. 
"Still early, and everybody said before that we don't have a good team," Pérez said. "It doesn't mean that, because we lost two games in a row, we're not good. We're good, and we're not going to quit. We're good enough to compete with any team and we just need to stay together and stay focused. Everybody knows what we have to do to put everything together and win games. …
"We're ready to face any team and see what happens tomorrow."
The Red Sox have just a few hours to shake off Sunday's losses — Monday's first pitch is scheduled for 11:10 a.m (Pérez might not enjoy it, even though he isn't pitching — the Red Sox opted to have him start the second half of Sunday's game because, as Alex Cora put it, he is "not a morning person").
Cora acknowledged that Monday's game will be a challenge, but expects the team will be fine long-term.
"We're going to run into stops like this, right? And it happens," Cora said. "Tomorrow is going to be a tough one too, I think for everybody. But we've just got to grind, and all go back to you using the whole field. But either way, I do believe in the first game we hit a few balls hard that can change the game but they played good defense. But the second game, it was hard. It was hard."
Get Boston.com's browser alerts:
Enable breaking news notifications straight to your internet browser.