Red Sox
Alex Cora says some Red Sox players and coaches will get vaccinated this week
Cora says he expects the team will be able to reach the 85 percent threshold needed to relax its COVID protocols.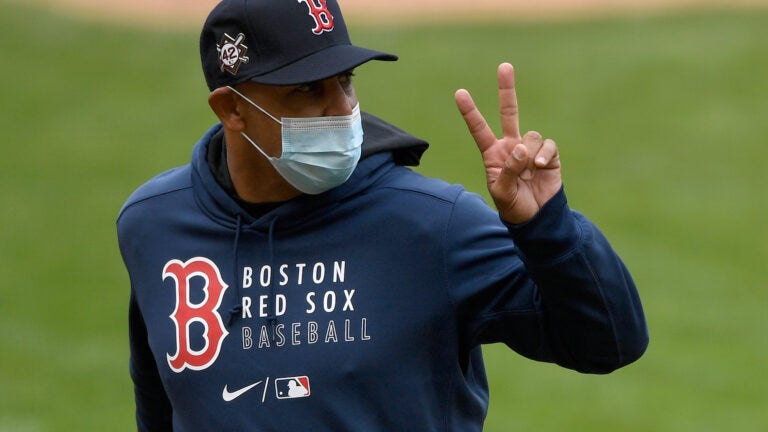 The big news before the Red Sox' series finale against the Chicago White Sox didn't have much to do with baseball.
In his daily pre-game interview, Sox manager Alex Cora revealed that the team will begin getting vaccinated Monday after weeks of discussions among players and staff.
"I can't tell you how many, but there's a group of guys that's going to get vaccinated," he said.
Cora says today's group will get their shots after Monday's 11:10 am game concludes with the team returning to a more normal 7:10 p.m. first pitch Tuesday against the Toronto Blue Jays. Then, he and another group of players will receive immunizations – it will be Cora's second dose – Wednesday to space out some of the shots in case anyone has reactions.
The manager says he's confident the team will meet the 85 percent threshold set by MLB and the players union to relax COVID protocols, which means players and coaches would no longer have to wear masks in the dugout or bullpens and have more access to restaurants and clubhouse amenities.
But Cora reiterated that no one is being pressured to get the vaccine, emphasizing that decision to do so remains a personal one for players and staff. For himself, he said, "It was my choice. I decided I wanted to do it, so I did it…I did it because I want to protect not only myself but the people around me."
So while he said the team has done everything it can provide information, including bringing in medical experts to talk with those who still have doubts, the most important factor, he says, is doing the right thing for themselves and their families.
"This is not about, 'Just get the vaccine so we can have benefits in the dugout and the clubhouse.' This is about off-the-field stuff," he said. "Hopefully they make decisions that hopefully around to help everybody, not only here but around the area."
Get Boston.com's browser alerts:
Enable breaking news notifications straight to your internet browser.