Red Sox
Watch: Jeter Downs breaks slump with a pair of homers for Worcester Red Sox
Downs was in a 3-for-31 slump prior to Sunday.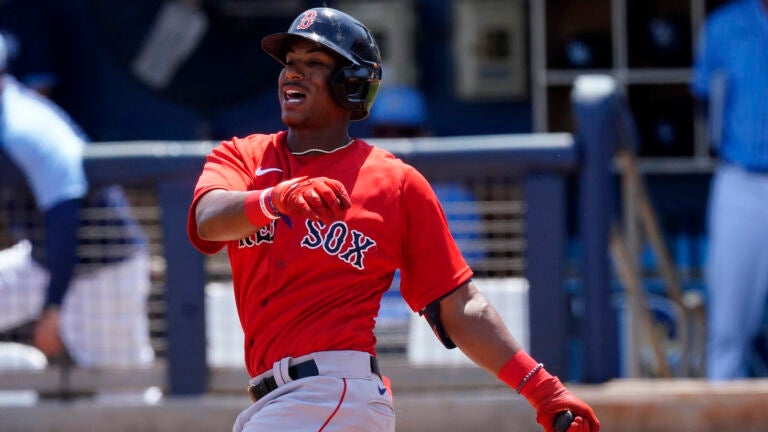 Red Sox prospect Jeter Downs, one of the MLB's top prospects, was mired in a lengthy slump prior to Sunday's game against the Syracuse Mets, but he broke out with a pair of homers in Worcester's 13-7 victory.
Downs, who is the No. 2 prospect in the Red Sox farm system and No. 38 league-wide, sent a two-run homer to left field to start the scoring in the first inning. He bookended the WooSox' offensive performance with a solo shot in the ninth.
Here's a look at both.
Downs is now batting .220 for the season with five homers and 11 RBIs.
Jarren Duran, the Red Sox's third-best prospect and the No. 90 prospect in the country, ripped a homer to right-center as well.
Duran is batting .260 with 10 homers.
The WooSox improved to 23-13 after completing a six-game sweep of the Mets.
Newsletter Signup
Stay up to date on all the latest news from Boston.com