Red Sox
Kiké Hernández was glad to be vaccinated as he dealt with COVID-19
"This thing got me pretty good for a day and a half."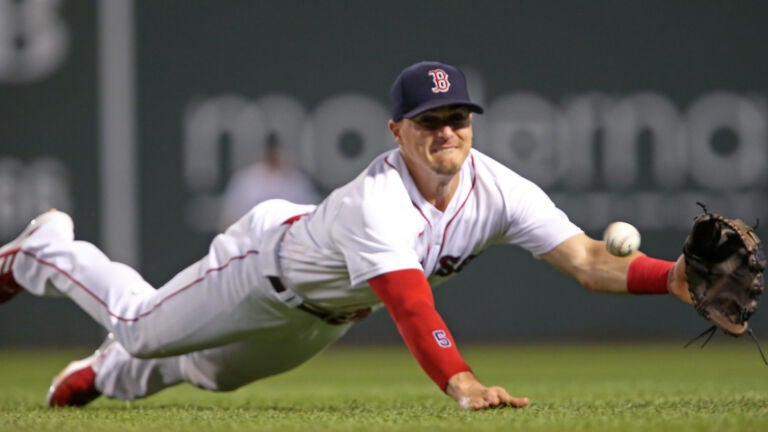 Red Sox infielder Kiké Hernández said he was glad to be vaccinated as he returned to the field on Tuesday for the team's game against the Tampa Bay Rays, after dealing with a breakthrough bout with COVID-19 over the last two weeks.
Hernández was the first Red Sox player to test positive, but he certainly wasn't the last — the team endured a nasty outbreak that sent 11 players since Aug. 27 to the COVID IL.
Prior to the game, Hernández told reporters his absence felt lengthy, even though his symptoms cleared up pretty quickly — a testament, he said, to his vaccine.
"It was long," Hernández said. "It was long. It felt a lot longer than 10 days. The first day and a half was pretty miserable and then after that the symptoms kind of drifted away."
"I guess I'm glad that I was vaccinated because this thing got me pretty good for a day and a half. I've heard from some other people not just in baseball but throughout this whole thing that have felt symptoms for way more than a day and a half. I guess I got lucky on that side."
While he waited to return, Hernández dressed in his uniform during games and FaceTime'd his fellow COVID-infected teammates wearing a mask, hoping to lighten the mood. He appreciated how engaged those teammates were in each game as well.
The time away offered Hernández perspective.
"Every day that you're in the big leagues, you need to enjoy this thing, because this career just goes by so quickly," he said. "I always talk about how much I embrace being in the big leagues, and trying to have as much fun as I can on a daily basis. But those are the days, those are the times, that it really brings it back to you, where you need to enjoy this on a daily basis.
"It's a long season. It's a long grind. You go through good runs, bad runs, and you're still living the dream. You're still playing in the big leagues. It was a reminder that I need to really enjoy this every single day."
Since Aug. 3, Red Sox players have missed 68 combined games on the COVID IL. The team is yet to reach the MLB threshold of a roster with 85 percent of its players vaccinated.
Hernández is batting .258/.346/.465 this season.
Get the latest Boston sports news
Receive updates on your favorite Boston teams, straight from our newsroom to your inbox.